Getting paid to play video games is every hardcore gamer's dream. But the reality is a bit harsh; you aren't going to get paid for playing games unless you are a beta tester for some game developer or an esports athlete. However, that doesn't mean there aren't other ways to make a few bucks from your favorite hobby.
You can try streaming yourself playing video games to a worldwide audience on sites like Twitch and Mixer. Then again, you have to take into consideration the fact that people are watching you play. This means you can't exactly treat it like playing by yourself in a room. You have to entertain the audience somehow, be it through your personality or game skills.
The majority of us aren't good enough to become Tier- 1 professional players for organizations like Liquid or Cloud9. However, there are multiple ways to make just as much money, if not more, than a top esports professional.
Streaming and vlogging is the best option since it can potentially land you a hundred grand in profits each year. Or even more, if you manage to build a loyal fanbase on Youtube or Twitch. But these things will take time and commitment; they don't just happen overnight. In our article, we shall focus on the most practical ways you can make money from playing video games. 
We aren't going to list those scam sites that request you to sign up for a paid membership, so you can become a "beta tester earning 60k per year". What they will do is hand you a list of tester job openings, and that is it. And stay away from those websites which ask you to play games in return for credit.
They have several gifts on display that you can purchase with their proprietary currency, but you will need 5 years of playtime before you can get your hands on that PlayStation 4. And the games are honestly terrible, not worth several hours of your time each day. Instead of doing useless surveys and downloading random games on your phone for pennies, you can actually take the time to learn productive skills such as game development.
Broadcasting Yourself On Twitch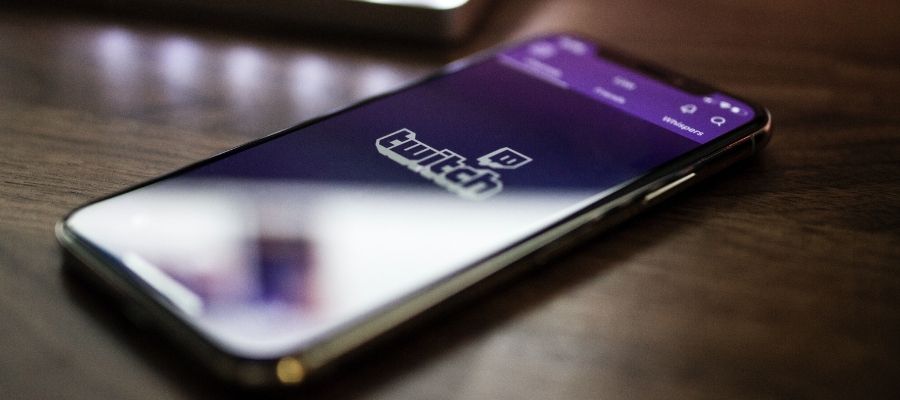 A few years ago, people would have laughed upon hearing the concept of making money through video game streaming. After all, who really wants to watch someone else play video games? Wouldn't you just play them yourself?
Late-night show host Jimmy Kimmel doesn't get it either; back in 2015, he mocked the idea of people watching video game streams. Come on, Jimmy, why watch other people make bad jokes when you can do it yourself? 
Seriously though, watching video game streams is similar to watching a sports event on your TV. Except, you as a viewer can engage with the rest of the people watching the stream via a live chat function. Twitch chat is a great place for people to share gameplay tips, discuss the meta, make fun of pros when they mess up, and spam memes.
In order to make your stream profitable, you must put in the time. Lots of it, and you need to treat it like a day job. Come up with a unique stream persona, develop your brand, invest in banners and logos for the stream, and purchase a nice microphone. Don't have a webcam? The Logitech HD PRO C920 webcam will deliver a crisp 1080p stream and has H.264 compression. 
Create A Following Group On Youtube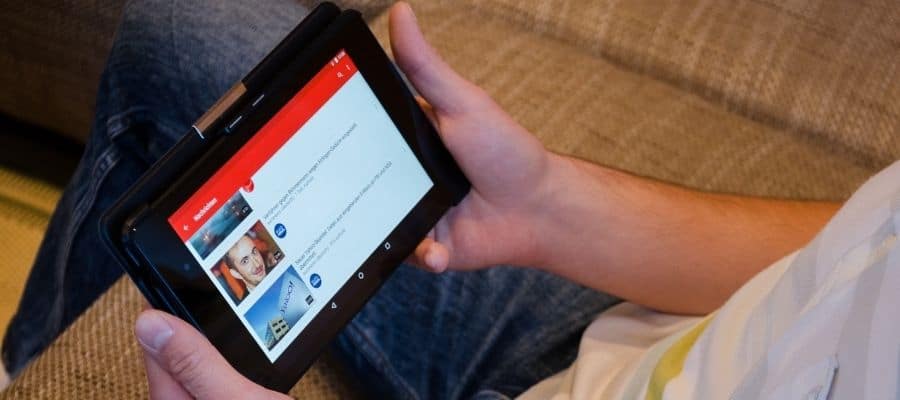 The most popular Youtuber right now, PewDiePie, started out as a gamer who would upload videos of himself playing horror games and cursing in Swedish. His unique persona and funny reactions propelled him to fame during 2013, when his gameplay videos went viral.
Nobody knows what will cause their channel to blow up; in this old 2010 upload, you can see PewDiePie thanking his viewers for 100 subs. That was 9 years ago; now, he is sitting on 97 million subscribers and making millions of dollars each year through ad revenue and merch sales. So how does someone create a popular gaming channel on Youtube? First off, you will need to establish a niche. Think about what type of videos you will make and how you will get viewers to see them.
Are you going to do Fortnite highlight clips? Maybe educational content for CS GO because you're a high-ranked player? Or perhaps you are going to create highly edited montages with some techno music in the background? Whatever you do, you need to make yourself stand out from the rest.
Come up with an online character if you feel your real-life persona isn't entertaining enough. Or, you can choose to be yourself while playing games. Some viewers will really like that. Once your channel has received a substantial following, you need to monetize it.
Google ads are the default option, but these days the rules have changed. Ad revenue is nowhere near as lucrative anymore compared to 2015. Alternatives to Google ads are Amazon affiliate links. You can review gaming hardware and provide affiliate links to them in the video description. Or forge sponsorship deals with brands like Logitech, AMD, Razer, etc. Ask your subs to donate on Patreon for exclusive bonuses, and sell your own merch (T-shirts, hoodies, etc.).
Setup Your Gaming Podcast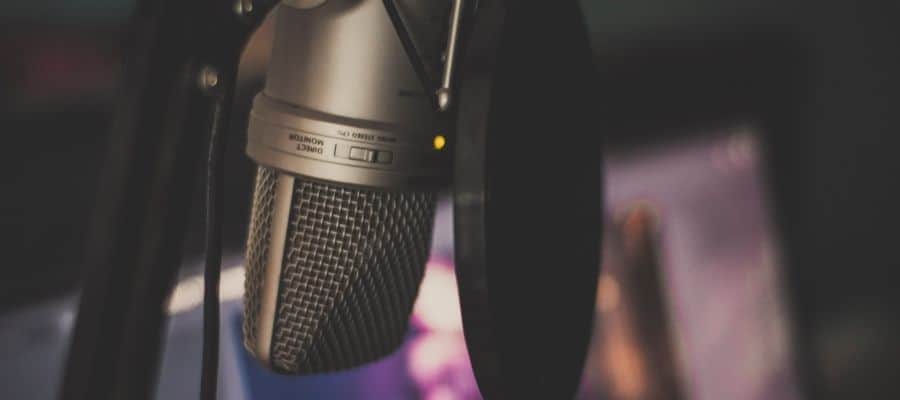 Hosting a podcast is a great way to supplement your Youtube channel or Twitch stream. Your podcast can even be its own thing, where you sit around with some friends and talk about various stuff going on in the gaming industry. You can invite professional esports players, famous online celebrities, etc., to boost viewership and create interesting content.
Your content doesn't have to be as deep as a tutorial, nor does your persona have to be as distinct as that of a Twitch streamer. However, you must provide something of value to the viewers. Having experience and insight in the field of gaming is a must, and it really helps if you've achieved success in some gaming-related field prior to starting the show. 
If you're a well-known gaming journalist or create video game playthroughs on your Youtube channel, you can use that popularity to draw in tons of viewers from the very beginning. Are you a former pro player? Maybe you're good with a guitar? You can incorporate all these additional elements into your show and combine them with good production quality.
Get a decent microphone, mixer, and boom stand if you want to do round table podcasts. Monetize your podcast through Patreon and PayPal donations, and you can even approach gaming companies for cross-promotions or sponsored content.
Try Coaching Some Noobs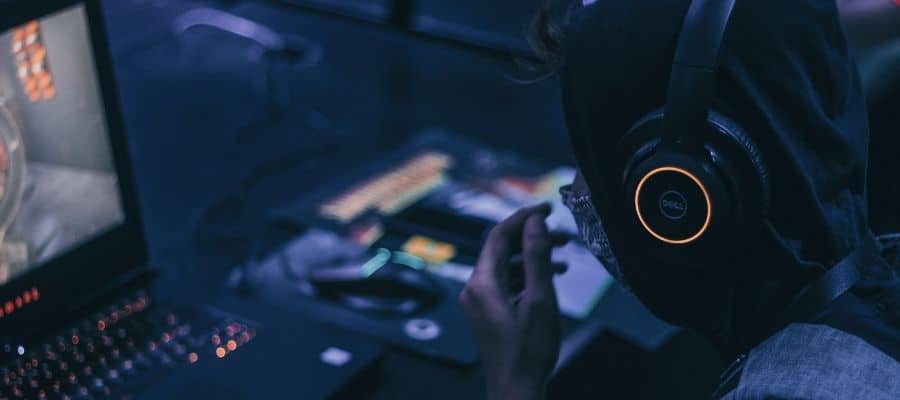 You know how annoying it is when your newbie friend asks you to queue up at a party, and then you have to carry him the whole game? Constantly providing tips, telling him where to go and what to do. All that so he might one day rise from the trenches and become a decent player.
Well, instead of giving your friend free advice, why not get paid to coach random players? Yes, coaching in video games is a real thing. The top-tier coaches can charge as much as 100 to 150 dollars per 1hr session. That's ten times more than minimum wage in most parts of the U.S., and all you have to do is share your knowledge with people who want to improve.
Sounds pretty simple, right? There are some basic requirements from your end. You must speak in a manner that is easy to process for the student. Having a loud, clear voice helps a lot. And you need a decent command of the English language because most of your customers will be from North America and Europe. 
Don't forget a webcam and mic because the coaching session will likely take place via Discord. You can watch a replay of the student or coach them during a live match. Ask the students for permission to upload the coaching session on your Youtube channel, so your Youtube audience gets some added value from subscribing to you.
You can also broadcast the session live on your Twitch stream. As a coach, you can sign up on Gamersensei or School.egg-one, where they will manage all the scheduling and payment for you. All you need to do is set your hourly rate and show up on time for the session. 
Sell Unique Services On Fiverr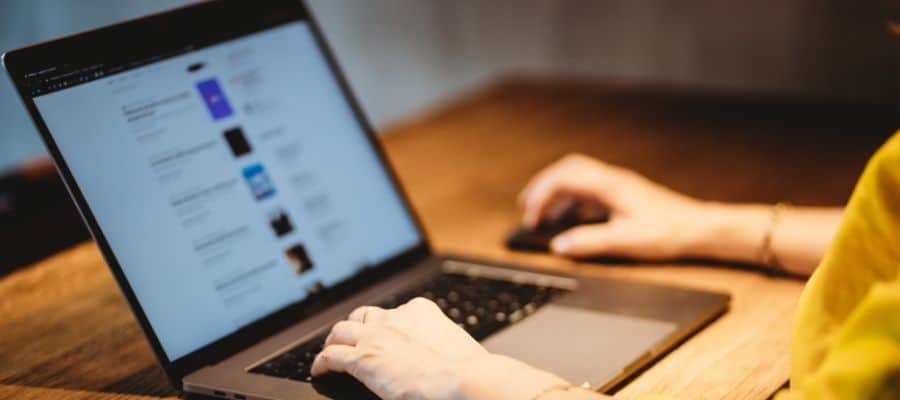 Fiverr is a platform where you can offer "gigs" or services for a base price of 5 dollars. You will find graphics designers, copywriters, logo artists, translators, programmers, and all sorts of creators on Fiverr who offer their products for a fixed price.
Additional content on top of the base product can be purchased for extra money, and you'll find a list of details under the profile of each Fiverr creator. As a gamer, you can offer various gigs ranging from tutorials and coaching to playthroughs and edited montages.
If you head over to the gaming section of Fiverr, you can see people who will set up Discord, create stuff in Minecraft, and even promote your Twitch channel. Think of a gig that you're comfortable with, and create your profile. Try to include screenshots and demo footage if it applies to your gig, and wait for customers to purchase your gig.
Boost Accounts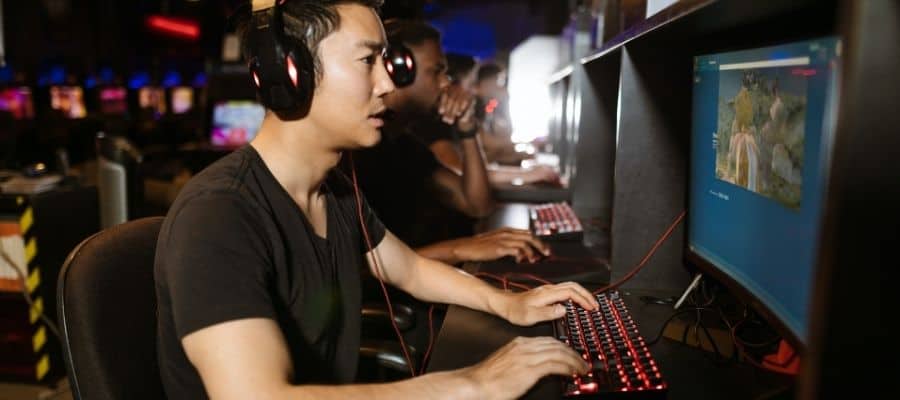 This one falls into the grey area of terms and services set by game developers. You will often hear about people playing ranked in competitive games such as Overwatch or Dota 2 with "boosted" accounts.
Basically, it means the player doesn't belong in their current skill bracket, and a booster increased their rank for them. Boosting can be seen as cheating by many players, and while some games don't consider it a punishable offense, you will likely lose your account if you're found guilty of boosting. 
Prices will depend on how high of a skill bracket you're boosting at and the rate at which you climb ranks. People can also sell accounts by quickly leveling them up and calibrating ranks. We don't recommend that you do anything that violates the terms and services defined by your game developer. But if you're a skilled player who is just a couple of steps shy of becoming a pro, this method can help you pay your bills until you find a team.
Become A Beta Tester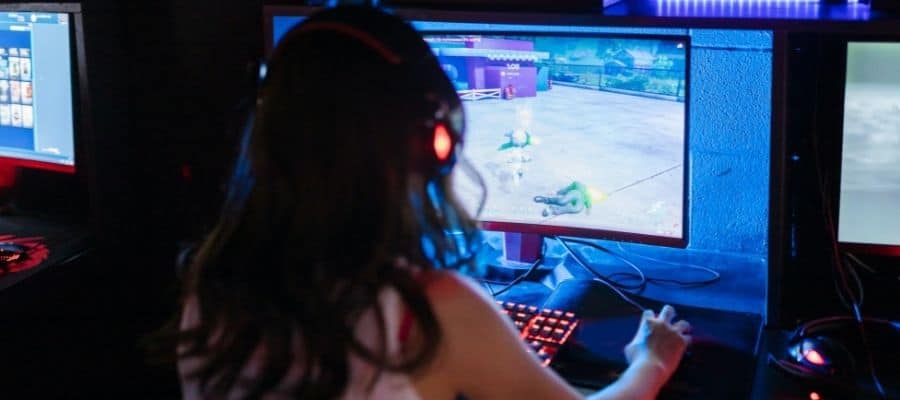 Beta game testing is probably the most labor-intensive, uninspiring, and low-paid gaming job when you start. You make 20 bucks a day trying to play the same section of the same level over and over for 8 hours, logging in bugs and glitches in the hopes of getting bonuses. And in order to become a beta tester, you have to apply physically at your nearby game company. Or you might even have to move over to a different place. 
Applying online for the beta tester job can be a confusing experience since opportunities are scarce, and you need to make sure you've got the appropriate hardware beforehand- a PS4, Xbox, PC, etc. One beta tester said it is like taking your favorite movie, selecting the best 30-second clip from it, and watching this clip over and over for 10 hours a day, 7 days a week, repeating for several months.
In the end, you will end up hating this movie more than anything else in your life. You often hear stories about game testers making 100k a year plus bonuses, but they are amongst a select few who work in close partnership with Triple-A devs such as EA, Ubisoft, etc. 
Trade In-Game Items For Real Money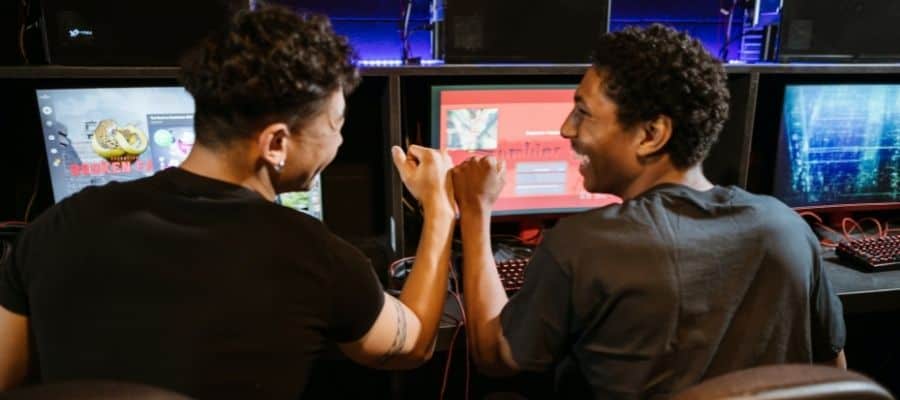 Have you spent a bunch of money on in-game cosmetics and are now busy with studies or focused on your career? There is a way to get rid of all the virtual items in exchange for money. Sites such as tradeit.gg, bitskins, and tradeskinsfast will help you put your items for sale in their marketplace, where prospective buyers can access the value of your inventory based on current market trends. You can also sell your items for a discount to ensure they get sold faster; this is useful if you're in a pinch and need a quick burst of cash. 
These sites can pay you via PayPal or wire the money to your bank. Some even pay via cryptocurrencies such as Bitcoin or Litecoin. A majority of these skin trading sites support trading for games such as Dota 2, RUST, CS GO, Team Fortress 2, etc. And they feature a plethora of security mechanisms to keep your data safe.
Do your research before choosing a skin trading site because some are scams and will steal your info. Once again, this is an area that requires caution and common sense, just like boosting and account selling. Steam offers secure item trading within its own marketplace, but you cannot get real money on its site. Another way of trading items and skins is by asking your friends, which is much easier than going on these skin trading sites.
Start A Gaming Blog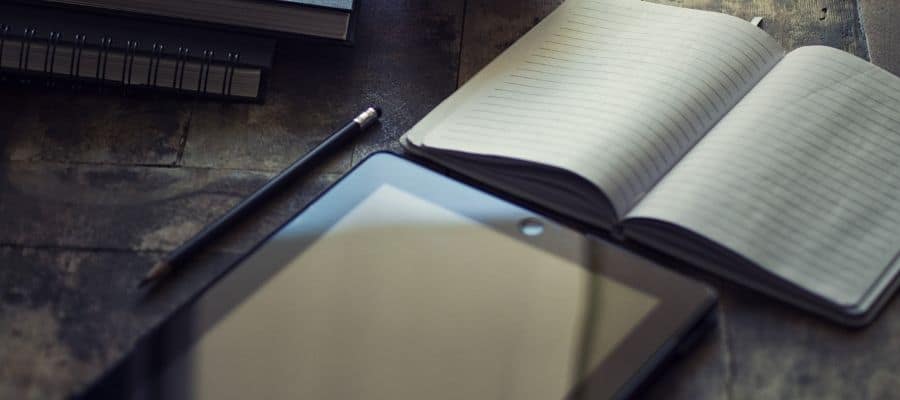 If you have an interest in the gaming industry as a whole and follow new developments in software and hardware, you can start your own gaming blog. This will be a place for you to discuss upcoming games on mobile, PC, and console. You can also review PC hardware for gaming if you're knowledgeable enough on that topic. If the content is well researched, and you can capture the attention of readers, your blog will gradually rise in search rankings. 
Once you have a decent following of people who come to read your blog for the latest gaming news, you can monetize the website. This can be done with Amazon affiliate links, and you can also reach out to game devs asking for review samples of their latest titles.
If you think you can get away with it, try using Google AdSense on your blog. Most people use AdBlock these days, but you should still be able to get something out of ads every month. You also can tie in your podcast or Twitch channel by linking them to your blog.
Try Your Hand At Games Journalism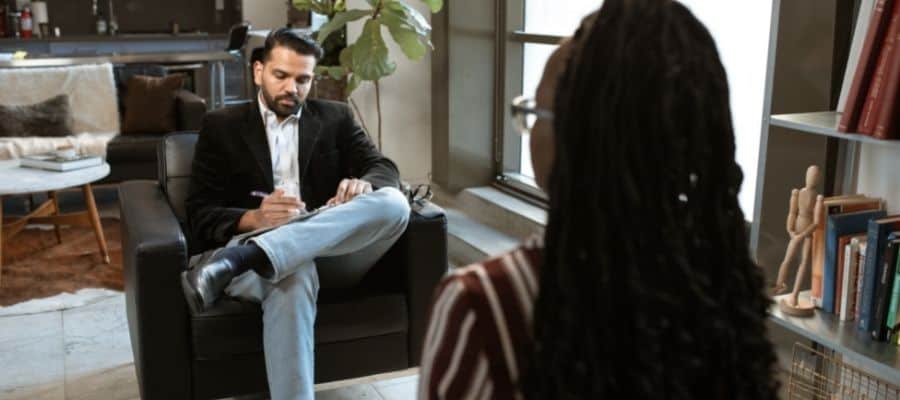 Once you've established a successful blog or Youtube channel, you can apply to large gaming websites such as Kotaku or PC Gamer for journalism work. Initially, you can get paid on a per-article basis as a freelancer. Or, you can even start your own gaming website and monetize it with ads or by asking for Patreon subscriptions from your followers.
Plenty of gamers would love to write about the latest games for a living, but not everybody has the necessary skills or dedication required in order to make it. The competition will be tough, and larger, more established gaming sites will rank ahead of you in the beginning. 
With perseverance and proper research, you too can eventually get your gaming website on the front page of Google rankings. You will have to constantly look for new sources so you can get unique content published faster than the others.
If you're applying to an existing game journalism site, make sure you've got a well-rounded portfolio to prove your skills. Do some voluntary writing for upstarts if needed, and understand that you'll be working for minimal rates in the beginning. You'll have to write day in and day out. 
Become A Caster Or Analyst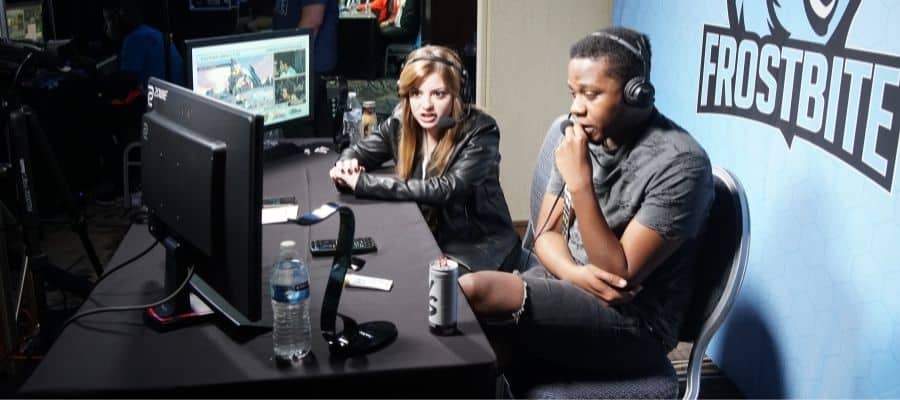 Who said you only have to play games as a professional in order to earn money? Have you seen the production quality for some of the largest esports tournaments? They rent out entire stadiums, set up giant screens in the middle of the arena, and hire top-notch professional hosts.
Just like in real sports, professional gaming requires casters and analysts to keep the audience engaged and explain exactly what is going on. In order to be an analyst, you must have a decent understanding of the game. Better than 90 percent of players, but not good enough to go pro.
The job of a play-by-play caster requires less game knowledge, but you've got to be extremely skilled with commentary. Your job as a play-by-play caster is to hype up the audience, both in the stadium and those watching at home.
Sometimes, teams are looking for professional coaches. If you're someone who truly understands the basics of a game and can elevate the performance of students, you should try applying as a coach for a pro team. Having some coaching experience beforehand will help with that.
Review Video Games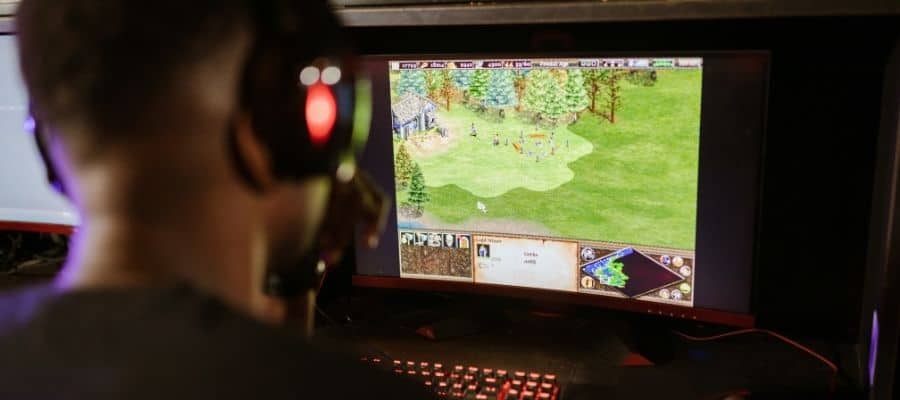 This can be done via a blog or a Youtube channel. By reviewing games, you are essentially providing readers or viewers with your honest, unbiased opinion on the latest releases. If possible, try to cover a wide range of platforms- PC and console, and mobile.
Mobile gaming is massive right now, and it doesn't hurt to review some of the larger, more popular gaming apps within the store. Most PC games are available on the console, whereas large console exclusives will require you to purchase a PS4 or Xbox in order to review them. 
You will review various aspects of each game, including graphics, sound design, gameplay, performance, and story. Each game will take a significant amount of time since you will have to play through it and unlock most of the content.
Make sure your review isn't affected by personal biases towards game developers or the platform on which you're playing. You will need a capture card if you want to record game footage on a console for your Youtube channel. Eventually, you can transition into reviewing game hardware- controllers, keyboards, monitors, graphics cards, etc. 
Become An Esports Professional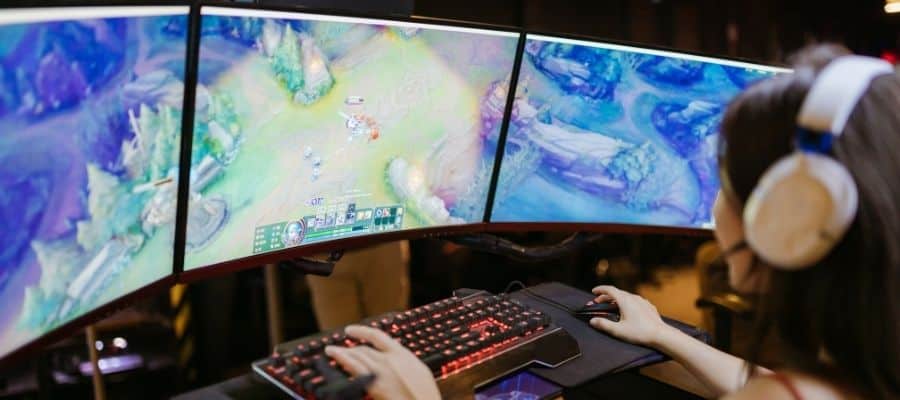 If you think you've got what it takes to compete at the absolute highest level in your game of choice, then maybe start practicing for pro leagues. This is not something the above-average gamer can do; it is reserved only for the top 0.001 percent of all people playing a certain game.
Overwatch, League of Legends, DOTA 2, CS GO, Call of Duty, and Rainbow 6 Siege are some of the most popular esports out there. Becoming a professional gamer requires focus, dedication, and the ability to adapt. 
You must keep track of the metagame, practice mechanics over and over while spending 4 to 5 hours each day watching replays. And maybe one day, your solo rank will be high enough for a pro team to notice you.
The earlier you can get in, the better. There is no point in starting practice if you're 35 years old because no professional organization wants you on their roster. Building connections with high-ranked players is crucial, and you will often run into pros while playing pubs, so try and talk with them.
They will give you tips on what characteristics they prefer from a teammate and how you can get started. In-house leagues and regional tournaments are a great place to showcase your talent before you start applying for tier 1 teams. Don't throw away academics in pursuit of a pro career. At least complete high school before you even begin to take this stuff seriously.
Win Money By Defeating Others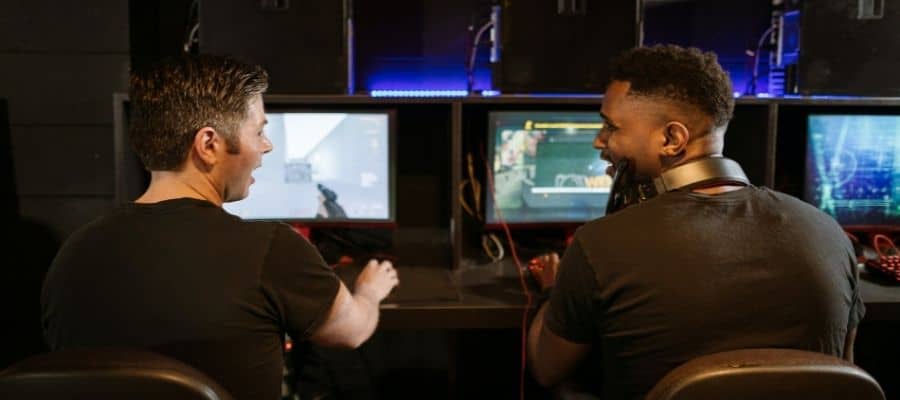 This is similar to betting sites for games, except you don't bet on a pro team. You and another player bet against each other, and whoever wins takes the money. Basically, it is like a friendly 1 v 1, but for real money. There are rules on skill brackets so that the matches will be fair.
Currently, there are very few websites that offer this type of service. Epulze and XY Gaming are two of the most popular sites where you can compete in small-scale tournaments for prize money. Don't expect to win millions; however, the prize pool will typically be under 100 dollars. That is still better than playing for free, and you get to improve your skills by competing against real players.
Rent Your Old Games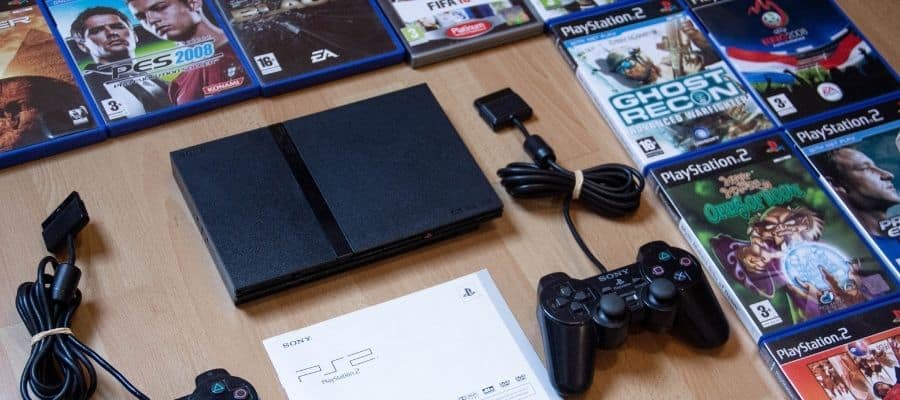 Got a bunch of old PS3 or PS2 games lying around? Maybe it is time to start renting these disks so that you can make some money from retro gamers or collectors. You can even sell your old consoles or auction off old titles on eBay. 
Conclusion
In order to make money off anything, you have to provide a service in exchange for monetary gains. Playing games is no different- once you start making money from it, it becomes a job for you. Like any other business, you must think about providing a better product and maximizing your profits.
Many gamers end up hating what they once loved when they realize that playing games for money aren't exactly how they imagined it would be. Sure, you aren't working a boring 9 to 5 job like the rest, but you have to maintain a certain level of professionalism and treat gaming like a service you're offering. It requires maintaining a customer base, growing your business, and creating a brand.
If you found this article useful, you may want to save this pin below to your Gaming board.