Emulation is the best way to preserve and play decades-old video games, long after their publisher has stopped distributing them. With emulation, you can even make some games look and play better than they did on the original hardware. MAME is one of the most popular emulators due to its focus on authentically emulating original hardware.
If you're new to the world of arcade emulation, you might be asking- how do I use MAME to play arcade games?  First, you have to install MAME by downloading the latest version which comes in both .zip and .exe format. Then, you perform the initial configuration for ROM folders, video, settings, etc. after which you are ready to start playing your favorite arcade games.
Granted, the actual process is slightly more complicated than what I just outlined. But the final result will be well worth the time you spend downloading the correct ROM dumps, configuration files, etc. Once you get the hang of it, the process can be swiftly repeated for any other system that you wish to emulate.
How Do I Use MAME To Play Arcade Games?
MAME works by creating a virtual copy of the original system hardware within your computer's memory. All this is done via software. Let's say you're trying to emulate a Neo Geo MVS arcade.
It uses a Motorola 68000 as its main processor, with a Zilog Z80 coprocessor. The Neo Geo MVS also has multiple memory chips, assigned to things like pallets, sprites, video, etc. And a ROM chip to store things like the BIOS.
In addition, many of the coprocessors had their own BIOS. When MAME emulates the Neo Geo MVS, it creates virtual copies of the processor, memory, etc. It needs the individual BIOS files for all these (not included in the installer, since MAME can't have copyrighted material).
So, you must source the BIOS files by yourself for the system you're trying to emulate. These are included within ROM sets. You can download ROM sets for some games (freeware or shareware) on the official MAME website, provided you agree to use them for non-commercial purposes.
You'll have to download the BIOS for every system you wish to emulate. And for certain games, you'll have to download a parent and/ or child ROM. Because many versions of the same game were distributed around the world.
And a lot of these games use a parent ROM from which several clones are derived. To run the parent version, you only need the parent ROM. But if you're running any clones/ children, you'll need both the parent and child ROM.
To load a game, it must be in the ROM folder so MAME can detect it. Don't rename or unzip any of the files, just leave them as is. Running games on MAME is easy, finding the correct ROMs is the hard part.
Can MAME Play Modern Arcade Games?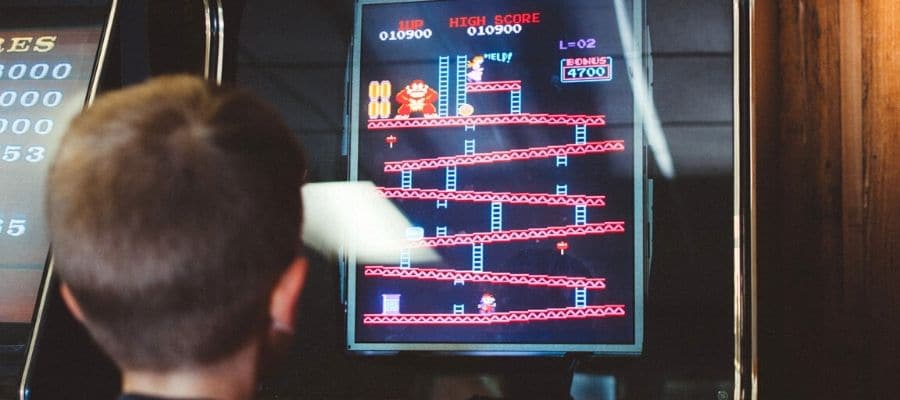 There is no hard rule on which era of old games MAME should be used for. But as a general precaution, you shouldn't try running anything made in the late 2000s or after 2010. MAME is an emulator that's focused on accurately replicating original hardware, without any performance-oriented optimizations.
So you might drop frames while trying to emulate newer arcade systems and consoles. There are better emulators for that, so MAME should primarily be used for emulating arcades from the early 2000s, and older. In addition to arcades, MAME can also emulate old home computers and consoles.
Here is a list of the arcades, consoles, and PCs that MAME can emulate (along with known compatibility issues). Just because MAME supports an arcade or console, doesn't mean that all features and games will work flawlessly. Understand that MAME is still a work in progress.
Made by a group of self-funded enthusiasts who are interested in learning about old hardware and preserving it. Creating one framework that emulates thousands of games across dozens of systems is an enormous task.
If you're interested in modern arcade games like Street Fighter V, get a PC (or make a custom arcade cabinet with a PC board). Because modern arcades use PC hardware. Take the Sega Nu2, for example- it features an Intel Core i5 6500 + NVIDIA GTX 950, with 8GB of DDR3 memory.
Importing & Installing MAME Games On PC
First, you need to download and install MAME from their official site. I recommend the .exe if you want a simplified process, as it will automatically install MAME into the folder you specify.
After installing MAME, open up the file location and you should see a folder titled "ROMS". This is where you dump all your ROM files (dump as-is, don't rename or extract). You can find ROMs for the games and arcades you intend to emulate by doing a quick Google search.
For starters, I suggest using The Internet Archive to download something called a "reference" ROM set for the exact MAME version you're using. A reference set is specific to a MAME version and contains all the ROMs (device, BIOS, etc.) needed to run games on that version of MAME. This is usually 30+GB, so make sure you have the time (and bandwidth).
A new reference set is released every time a new MAME version is released. And reference sets won't contain CHD files, so you'll have to source those yourself. Try emuparadise for individual game ROMs.
Configuring MAME To Play Your Games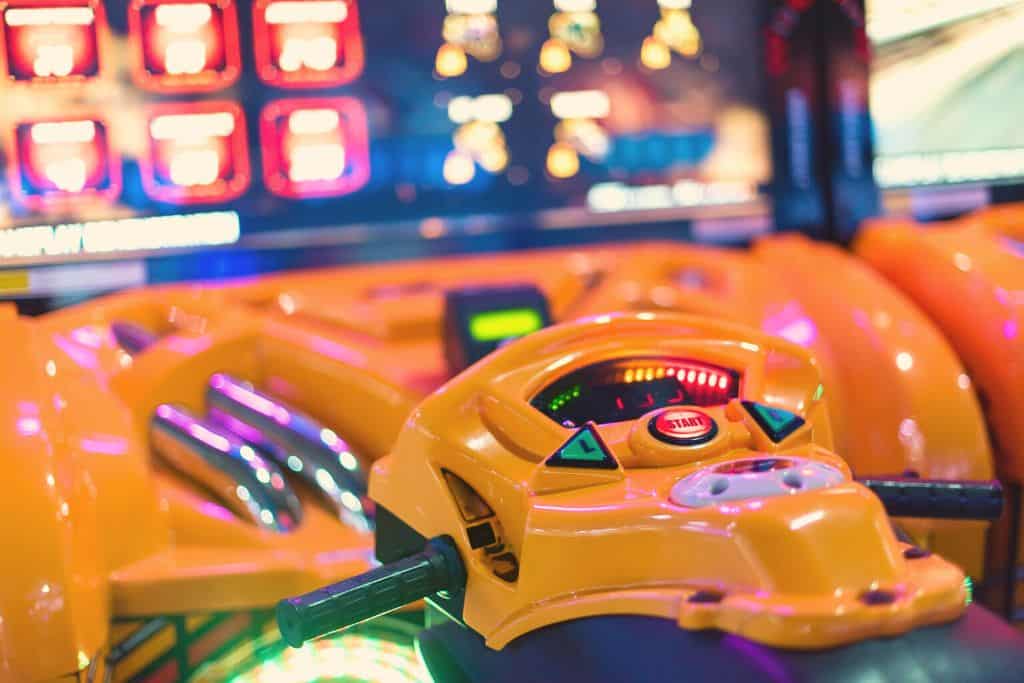 Once you've downloaded and installed MAME, you'll need your ROM sets. After you've placed the ROM sets into the ROM folder, you need to do some basic configuration. These include video settings, controller settings, audio, etc.
MAME works pretty well on modern systems using the default settings. You can set options individually, for each game. When you click on the game browser within MAME, it will show a box at the bottom.
This box will be green if you have all the correct ROMs. The ROM set being used will be displayed, along with graphics and sound status. You can click on "Configure Options" and open the video, where you can tweak things like buffering, aspect ratio, VSYNC, filtering, etc.
Leaving all this on default works just fine. You can toggle off the enforce aspect ratio option if you want fullscreen (16:9) rather than the 4:3 used by old games. You can also select windowed mode, or make the game run fullscreen at launch.
Then, if you're using a controller, you can go into "General Inputs" from the "Configure Options" menu. Here, you will be able to change button mapping.
Select player 1 (that's you) and remap whichever function you want to the desired input on your controller. If you're using a Bluetooth controller, make sure it's connected before you open MAME.
Is MAME Only An Arcade Emulator?
No, it can emulate a wide range of systems, including early home PCs like the Apple II and Atari ST. I can also emulate retro consoles like the NES, Genesis, N64, PS1, etc. Some "newer" consoles like Xbox and PS2 can also be emulated.
I recommend using MAME with a front end if you're going to use it for all-purpose emulation. It will help you manage your game library and use MAME in combination with other emulators for a more well-rounded experience.
Using The Correct ROM Files
The key to playing your arcade games on MAME is finding the right ROM sets. Only download from reputable sites because you don't want outdated files or malware in your system.
Games come in ROM sets, that contain the game ROMs, device ROMs, BIOS, etc. There are two main types of ROM sets- split and merged.
Split ROM sets have separate parent and clone ROMs for a game. Merged ROM sets combine the two, and save lots of space. Watch this video to learn more about ROM sets.
Finally, things like cutscenes were stored on separate media- hard drives, laser disks, etc., rather than the ROM chip. A format called CHD (compressed hunk of data) is used for the lossless compression of these files. For some games, you'll need both the ROM and CHD files.
Conclusion
Installing and configuring MAME is the easy part, made even easier with a frontend such as RetroArch or LaunchBox. Finding and downloading the correct ROM sets is where things get confusing. However, worry not- there is a large and continuously growing community of MAME users on the internet who can help you.
There is no shortage of forums, tutorial videos, documentation, and fan-driven websites where you can find ROMs and guides on where/ how to download them. Do your research, and within a few days, you'll have transformed your regular PC into a retro gaming powerhouse.