Some of the best things in the world are often free. Or, in the case of mobile games, freemium. The past few years have been a great time to game on the go since the hardware has been getting stronger at a much faster pace. And AAA game studios are now investing millions of dollars into mobile titles.
Android devices are the most popular in the Asian market, especially in countries such as China, Japan, Korea, and India. But just how big is the Asian mobile gaming scene? To give you some perspective on things, 2.5 billion gamers across the world spent $137.9 billion on games in 2018. Out of which, mobile gaming generated $70.3 billion ($56.4 billion on smartphones + $13.9 billion on tablets).
As you can see, more than half of the total gaming revenue from last year was generated by mobile gaming. But here's the astonishing part Statista research shows that the Asian mobile gaming market generated $41.5 billion by itself. North America generated a respectable $9.5 billion, followed by Europe at $5.7 billion.
This should make it clear that Asia is the single largest mobile gaming revenue generator in the world. And there is still plenty of untapped potential in there. Cheaper phones, higher internet penetration rates in developing nations, and the emergence of various mobile battle royale games have been driving this incredible growth in the Android gaming scene.
In our article, we shall take a look at 20 of the best free Android games in 2019. The games on our list were carefully handpicked, and we spent time playing them ourselves. This was done to ensure that, first and foremost, the games are fun; otherwise, what's even the point? On top of that, we only include Android games that can be enjoyed without having to spend a ton of money on microtransactions.
Alto's Odyssey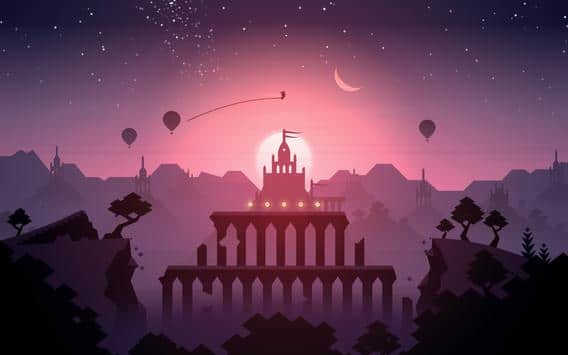 A truly therapeutic, Zen-like experience on your Android smartphone. Explore vast, beautiful landscapes with Alto and his friends as you surfboard across sand dunes, waterfalls, ancient temples. Gaze at the stars sparkling in the sky during the night while serene music plays in the background.
Each level is a completely new biome with unique sights and mysteries for you to unravel. Dynamic weather effects like sandstorms and shooting stars enhance the experience. And the adaptive lighting brings day-night cycles into the mix.
The one-touch trick system and intuitive control scheme allow you to execute chained combos easily, and there is a vast array of goals to complete. If you feel like relaxing, turn on Zen mode- this will disable gold coins, combos, and power-ups, so it is just you and the endless desert landscape.
PUBG Mobile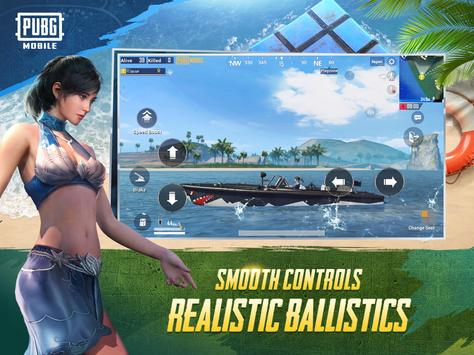 The game single-handedly introduced a new genre to us, Battle Royale. Player Unknown's Battlegrounds was originally based on an ARMA 2 mod and took some inspiration from the 2000 Japanese movie "Battle Royale." It was released on Steam in early access mode back in March of 2017 and was initially a buggy mess that struggled to maintain playable framerates even on high-end systems.
Nevertheless, the giant maps, weapon modification, realistic shooting mechanics, and unique theme catapulted this game into mainstream popularity. It reached the point where literally every top streamer on Twitch was playing PUBG, and the game broke all player count records on Steam, surpassing even Dota 2. In February 2018, Tencent released a mobile version of the game. Just like the original, this mobile version is built with the Unreal 4 engine but is quite well optimized to run on a wide variety of Android smartphones. 
Funnily enough, it ran better on most phones than it did on the PC, which is good news if you're a mobile gamer. Recently a new "Lite" version of PUBG mobile has been released for lower-end smartphones. This game will feature a smaller map with 40 players instead of 100 and with toned-down graphics, so less system RAM is required.
There are also other modifications to make the gameplay less challenging, such as auto-aim assist and recoil control. The TTK (time to kill) is higher, and you can heal while moving. File size has also been reduced, so players with slow internet connections will have an easier time downloading the game. Everything else is the same. You drop into a giant map, collect weapons, ammo, and armor while trying to fend off enemies in the race to be the last person standing.
Hearthstone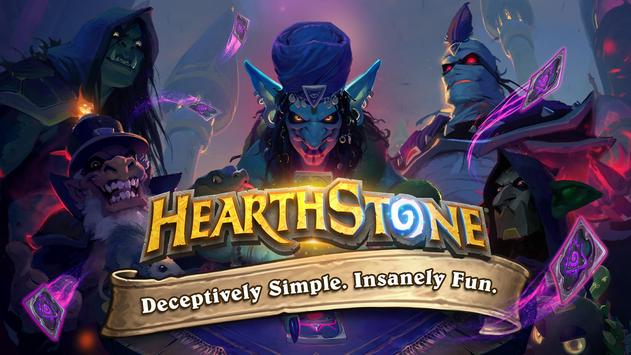 Dive into a world of mages, assassins, monsters, and wizards with Blizzard's fantasy card game. You go head to head against a human opponent and take turns attacking each other. You play cards that represent various units or spells, and the goal is to take your opponent down to zero health.
There are in-app purchases for card packs containing stronger units and spells; these will help you build a master tier deck. But, if you're willing to spend some time learning the game, you'll find that it can be pretty exciting even without spending a single dime. You can grind in-game currency simply by playing and gathering the experience to beat players who have better decks but are weaker in skill.
The artwork is excellent, there are lots of cool particle and sound effects as you destroy enemy cards, and the UI is pretty intuitive. Once you've finished the tutorial, you can choose to advance through the "adventure" single-player game mode or jump into multiplayer for casual or ranked games. If you want a real challenge, you can climb up the ranked ladder and gain medals as well as gold. Hearthstone even has a flourishing esports scene, so you might want to check it out if competitive card games are your thing.
Clash Royale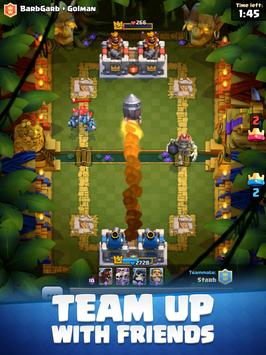 From SUPERCELL, the developers who created the Clash of Clans. While CoC is one of the most popular mobile strategy games, it had quite a few weaknesses. There was no proper real-time PvP component since all you did was create a specific composition of troops and let them loose on an enemy base.
The AI would handle the rest as you sat back and watched the action unfold. This wasn't a very immersive experience and zoned you out of the battlefield. Sure, it is fun to upgrade your base and watch your troops level up, but a certain section of CoC players crave a faster-paced real-time strategy game.
And the remedy for those players is Clash Royale. It features many of the units you're already familiar with in Clash of Clans- archers, barbarians, giants, etc. But this time, you battle against another person in real-time PvP matches. It takes a card game format, where both sides are given 3 towers to defend, and there are 3 lanes along which troops can be deployed.
You have an elixir bar at the bottom which recharges over time and choose from a deck of cards that you constructed before the match. Each unit will take up a different amount of elixir to deploy, depending on how strong it is. The objective is to break the enemy's tower before they break yours. Just like CoC, you can level up your troops in Clash Royale by grinding matches or making in-app purchases.
Dota Underlords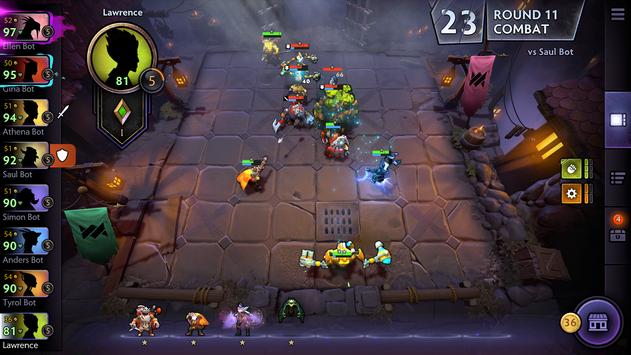 You might have heard of the extremely popular PC MOBA called Dota 2. It is developed by Valve and pits two teams of 5 against each other in a strategic race to destroy the enemy Ancient. One of the great things about Dota 2 that separates it from the other MOBAs is the freedom to develop mods.
User-created mods are a huge part of what makes the Dota 2 experience so unique, and it is nice to see Valve encouraging this practice in the community. Especially since Dota itself was the result of a Warcraft III: Frozen Throne mod. Who knows when someday the next big thing ends up being created as a mod of the original? And that next big thing might have arrived, in the form of Dota Auto Chess.
Initially released on January 4, 2019, this started as a custom game mode within Dota 2. It became trendy where Hearthstone and League of Legends players installed Dota 2 to access Auto Chess. Despite what the name indicates, there isn't anything chess-like about this game at all. The board sure resembles a chessboard, but that's about it. It is more like a tower defense mixed with a turn-based strategy. 
You choose from a random group of units that are rolled from within a fixed pool. Combining 3 small units creates a bigger unit, and you can purchase new units with gold that you earn at the end of each round. There are various classes of units, and placing 2 or 3 different units from various classes will give you synergies.
You can get bonus armor, bonus damage, life steal, etc., by selecting the correct classes to pair with each other. Dota Underlords is essentially a standalone version of Dota Auto Chess, available on both PC and mobile. You can get it from the Google Play Store, and despite some early hiccups, it now runs fine on most modern smartphones.
The game has a ranking system to show your progress as you climb the ladder and get matched against higher-skilled players. There are ZERO gameplay altering microtransactions and plenty of daily challenges to complete. The game is constantly evolving, based on community feedback so expect it to get even more features over time. You can sync your steam account to access your friend list and invite people into parties while queuing up.
Asphalt 9: Legends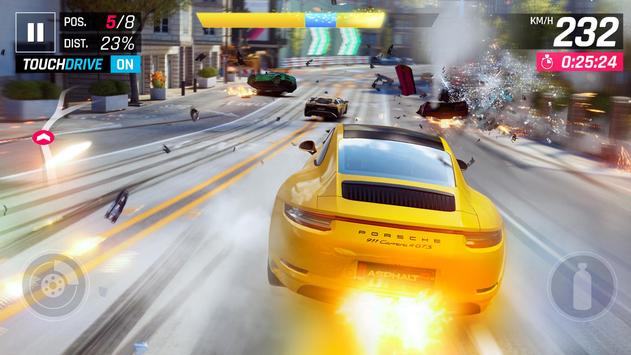 This is simply the most graphically impressive Android racing game out there, and with over 10 million downloads, it is an extremely popular title. Gameloft's focus is on delivering an arcade-style racing experience similar to what you find in a lot of the Need For Speed games.
It even takes inspiration from the Burnout franchise with some high-speed stunt action mixed in to amplify further the nitrous-fueled adrenaline rush coursing through your veins. Overtake opponents as you slip and slide across giant tracks, flying off stunt ramps at breakneck speeds while executing 360° barrel rolls midair.
For people who aren't too comfortable with racing games controls on a smartphone, Asphalt 9: Legends has you covered. They integrated a streamlined control scheme which basically makes it feel as if your car is maneuvering around on rails, except when you need to switch in between lanes or make turns.
At which point, all you need is a couple of finger swipes. This control scheme can be turned off from the options menu to give you full control over your car if you so desire. The default car on rails control scheme doesn't deteriorate the racing experience; rather, it makes you focus on timed events such as nitro boosts and drifts. 
Scrabble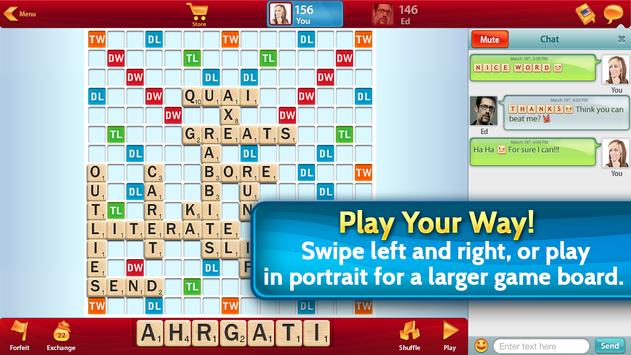 America's favorite word-based board game, now on mobile. And there are no pesky in-app purchases or advertisements to bother you, which is surprising since this is an EA game. A classic word puzzle game in which you arrange letters on a board to form words and receive points based on the numbering for each letter used.
It can be enjoyed with family and friends, and you can take it with you on the go. A great way to practice for that scrabble competition your teacher entered you into without notifying you. Or a nice time killer during a long flight. There are multiple game modes, and you sync your Facebook account to log progress.
Shadowgun Legends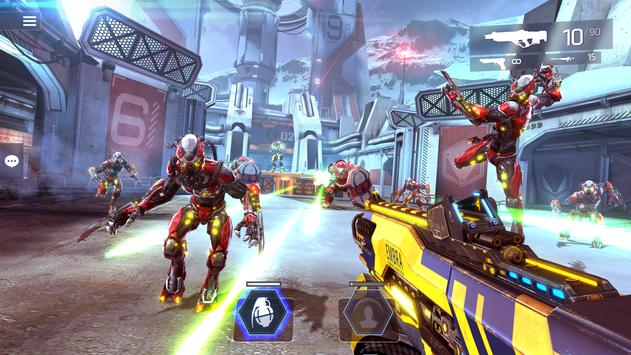 Are you a fan of looter shooters like Destiny and Borderlands? Then you're going to love the Shadowgun series from MADFINGER games. They also created the Dead Trigger and UNKILLED games for Android, a couple of first-person zombie shooters with many missions.
In Shadowgun Legends, there is a plot somewhere in the mix. But it is thinner than a sheet of paper, and the characters are largely forgettable. Despite that, the gameplay is really smooth, and the futuristic shooter mechanics are good enough to keep you engaged as you complete co-op missions with friends.
There is real-time PvP as well, along with plenty of missions. You will be rewarded with loot, which can be used to upgrade your weapons and character. Combat is fast-paced and free-flowing, with pretty awesome graphics for a mobile FPS. 
Armello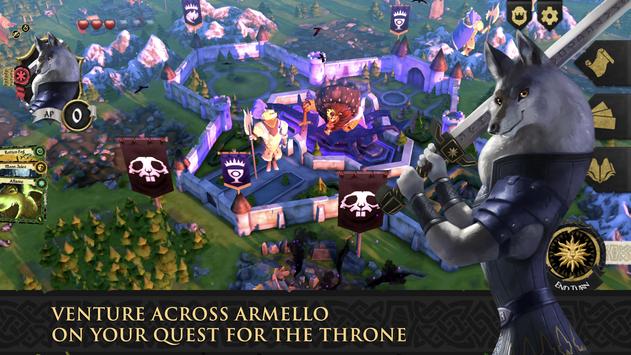 In this game, you fight to save the great Kingdom of Armello from its evil dictator. Armello combines the tactics of card games with the fun of a tabletop board game and adds in some RPG elements. The end result is an adventure that is both enjoyable as well as strategically challenging, filled with diverse quests that will involve tactical and political decisions.
You can play as multiple heroes, all of whom have their own unique stories, personalities, and special abilities. There are a turn-based day and night cycle, excellently well-animated cards, and a physics-based dice system that truly captures the feeling of playing an actual board game.
Assassin's Creed: Rebellion
Combining elements for the movie and Ezio trilogy of games, Assassins Creed: Rebellion puts you in control of your very own Assassin squad and fortress. You build a team of assassins to sneak past Templar defenses, trying to undermine their control of the Spanish Inquisition.
Fight the Templar oppression in Spain by combining the power of an Assassin brotherhood that consists of various characters like Ezio, Aguilar, Shao Jun, etc. Train your assassins to make them stronger, and utilize the unique skill set of each character to create a well-rounded team that can survive the combat challenges of each mission.
You can also upgrade your secret headquarters by creating new rooms, gathering resources to craft medicines, and collecting DNA fragments to unlock new heroes. Invade Templar strongholds across Spain as you get to decide between various strategic options. Shall you fight your way across the stronghold or sneak past the guards with stealth? Your choice.
Command And Conquer: Rivals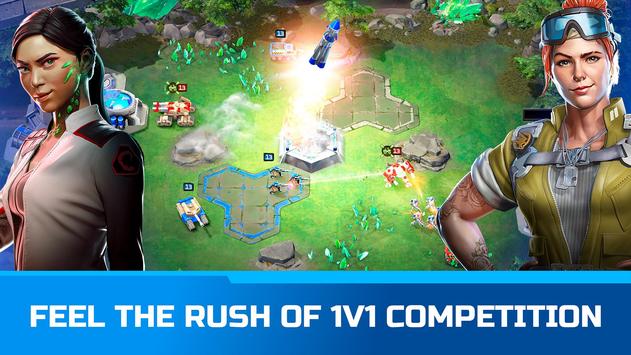 Packing all of the classic Command & Conquer gameplay mechanics from its PC counterpart, this mobile version is one of the most fast-paced and strategically diverse games on Android. Create an intimidating army under the leadership of commanders from the Global Defense Initiative and Brotherhood of Nod.
Choose unique commanders for your army, and spice things up with vehicles, infantry, aircraft, etc. Improve your army by upgrading unit types or leveling up the commander. Complete daily challenges to get rewards and bonuses and use supply convoys to restock consumables. Fight head-on against another player in PvP mode as you gather resources to evolve your army constantly.
Arena Of Valor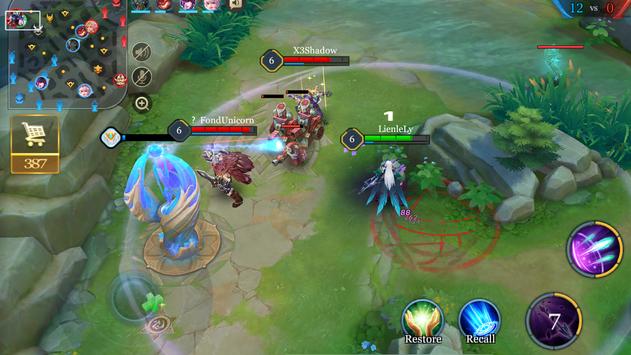 A MOBA for the mobile platform that aims to create an experience as close as possible to its PC counterparts from which it was inspired. While a lot of the artwork and animations are similar to what you'll see in League of Legends, there are also some rather unorthodox characters roaming this land of witches, assassins, medieval knights, and wizards. For instance, you can play as Batman in this game. Yup, we aren't kidding.
Other MOBAs allow you to control powerful sorcerers, ancient greek gods, or terrifying beasts. We don't know how Tencent managed to acquire the rights from Warner Brothers and DC to make Batman a hero, but yeah. You can throw batarangs, execute his signature elbow strike, and sneak up on enemies by hiding inside a cloud of bats. They even have the Joker, Flash, and Superman. Sounds interesting, and even more interesting is the fact that you can play 5 v 5 matches in this mobile MOBA.
A lot of competing mobile MOBAs are limited to 3 v 3 matches. But Arena of Valor's unique control scheme and powerful game engine allows it to process hectic 5 v 5 clashes with spells flying around all over the place. Like any other MOBA, you gather resources in the form of XP and Gold by killing enemy champions or farming NPCs in the jungle/ lane. You then use these resources to pick off lone heroes or set up team fights for taking objectives like turrets. And the endgame is to destroy the enemy base.
XOB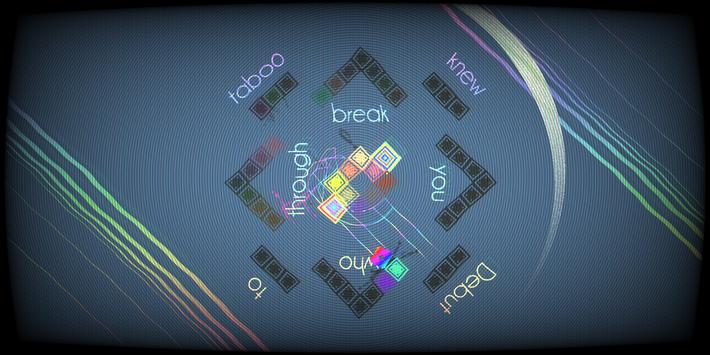 A unique puzzle game with a retro-modern aesthetic. Its bright colors contrast sharply against the monotone, grayish backgrounds, which can change colors on the fly in correspondence to your progress through any given level. XOB puts you inside the screen of an old CRT, and your job is to maneuver a square around a bunch of planes that can take all sorts of shapes.
The goal of each level is to drag your square to the exit. There is a very atmospheric feel, and it appears as though the TV is damaged because of the fuzzy static and lines covering the whole screen. The music is unique too, and the mechanics are fascinating.
You can manipulate gravity within this game world, causing the square to jump around between planes. At first, the levels will be somewhat easy. But by the time you get used to the mechanics, you'll be in the later stages, which can be quite challenging. There are a total of 100 levels to complete in XOB.
Beat Street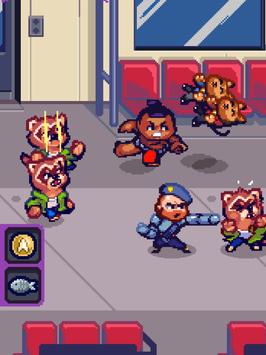 A retro-style beat-em-up game with cool one-button combos and co-op mode. It uses 2D voxel-based graphics, and the soundtrack is pretty neat. Controls are super easy since all you have to do is a tap with one finger. Beat up street thugs, unlock new fighters with gold, and level up your characters to make them stronger.
There are some really sick boss fights too, and you can chain attacks to get extra points. Each fighter has its own stats, like health and damage. A blue power-up bar shows you how much more energy you need to unlock your special combo move. Over time, you gain energy by beating up enemies, so watch out for the blue bar to fill up. There are various characters to choose from- teenage kid, ruthless army general, martial arts expert, Shaolin monks, boxer, etc.
Push & Pop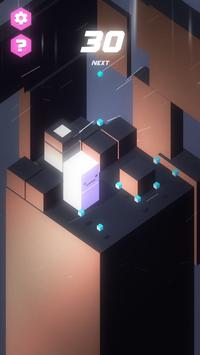 A unique puzzler in which you slide tiles around on a five-by-five grid. Think of it as a mix of Pacman and Sokoban, with some mechanics mixed in from Threes! You control a cuboid-shaped hero who pushes square blocks around a grid, and for every move you make, a new block appears at a random location.
When you align five of these blocks in a straight line, they disappear. This frees up some space and leaves behind gems for your hero, which you can collect by eating or shoving a block on top of them. The neon-like visuals and exquisite soundtrack make this one of the most enjoyable puzzle games on Android.
Turn Undead 2: Monster Hunter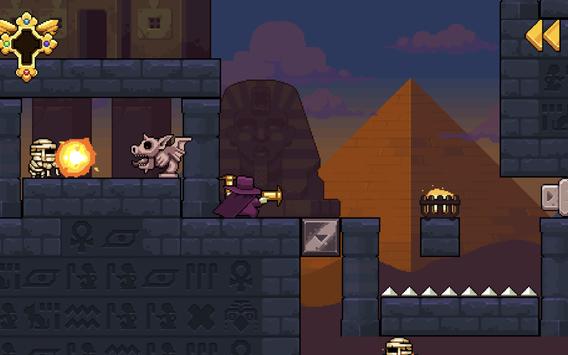 Ever wondered what a platformer would feel like with turn-based mechanics? Well, Turn Undead 2: Monster Hunter is one of those unique experiences you just have to try. It is free, although the ads can be annoying at times, and the game itself isn't very long. You play as a mysterious caped crusader who goes around firing giant wooden stakes at monsters.
Walking skeletons, zombies, mummified Egyptian kings, flying witches, goblins, and various other ghastly creatures stand between you and the exit of each level. Your dual-wielding hero can fire both regular projectiles as well as enchanted ones like the fire stakes, which burn enemies into a nice crispy toast.
The real draw of this game is its puzzle system that is built into each level. You will find yourself blocked from accessing certain parts of each level by wooden gates, booby traps, and other hurdles. In order to get past these obstacles, you can fire your gun at stone pads which, upon getting hit, will allow you to progress forward. There are a variety of ways for you to use your weapons, and since this is turn-based, you get to strategize every single move. 
Mad Skills BMX 2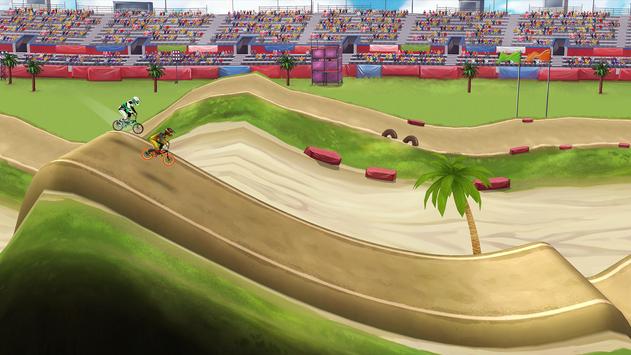 Pop some wheelies, execute 360° flips mid-air, and jump sky high as you exit ramps at insane speeds in this BMX bike racing game. Your goal is to get to the finish line before the other guy. There is a large crowd of round-shaped pixelated blobs in the background that vaguely resemble human beings, and the graphics aren't exactly top-notch.
But the game is fun to play, and you can compete against other players from your local area or choose to go worldwide. There are a bunch of tracks in this game, with new ones added regularly. There are different game modes, and the physics is pretty good for a mobile game.
You can unlock and customize 7 different BMX bikes and purchase cool-looking race suits for your character. Each bike has three stats- speed, jump, and pump. You can upgrade the performance of your bike by boosting each stat individually or level them up as a complete package depending on how much gold you have. There are various paint jobs to choose from, which make your bike stand out from the rest.
Pokemon Go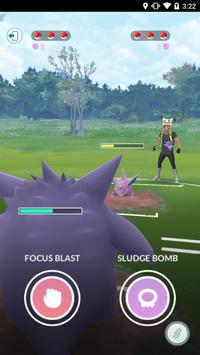 This isn't just a game but a cultural phenomenon that took the world by surprise in 2016 and 2017. This is the AR mobile game that forced people to get out of their homes and roam the streets in search of brand new Pokémon.
It also gave us some exciting stories. Like that one bill planned in the New York Senate that would ban games like Pokémon Go from placing objectives within 100 feet of a sex offender's house. Or the two idiots from Ohio who broke into a zoo, trying to catch Pokémon next to a tiger enclosure at night.
Love it or hate it, there is no doubt that Pokémon Go remains one of the most played Android games ever to this date. And it raked in a bunch of money for Niantic. You've probably heard of this game already, so why not give it a try? It is free, and if you're a Pokémon enthusiast, you are definitely going to enjoy it.
NBA Live Mobile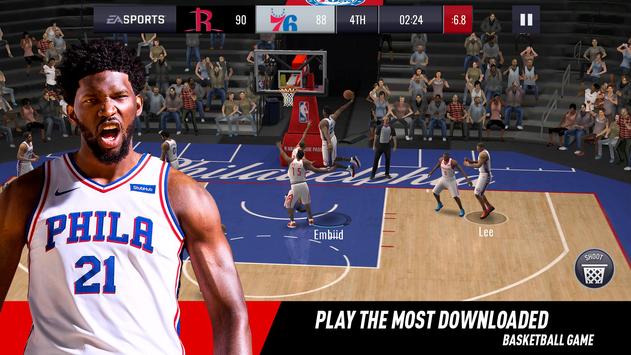 Get into the shoes of an NBA superstar as you team up with both modern and classic legends. You can mix and match players to create an unstoppable dream roster, with options like Joel Embiid and Allen Iverson. You can compete in live events throughout the season or go head to head against an opponent in fast-paced matches.
There are leaderboards, challenges, rewards, and much more. You can boost the stats for your players by leveling them up to increase their overall rating and performance on the court. Pass, shoot and jump on iconic basketball street courts from all over the world.
Fire Emblem Heroes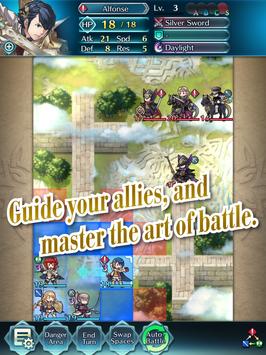 A strategy RPG game in which you recruit characters from previous Fire Emblem games to join forces and save the Kingdom of Askr from the forces of the Emblian Empire. It involves turn-based battles, in which you can summon heroes from various installments of Nintendo's Fire Emblem franchise.
You unlock newer heroes as you progress forward, and there are various game modes to choose from. A story campaign with over 800 stages will teach you the game mechanics while also providing a fun adventure with tons of cool characters and an enjoyable plot.
There are several challenges which you can complete to gain orbs that unlock new heroes. You can improve existing heroes by leveling up their weapons, skills, items, etc. In the PvP mode, you engage in turn-based battles against other players across the world.
Conclusion
There are literally hundreds of thousands of free games on the Google Play Store, and it can be tough to sift through all the mediocre stuff until you find something truly unique. Plenty of games are cheap copies of other, more popular titles. And a lot of them are just cheap cash grabs, designed to trick you into spending money with very little focus on gameplay.
We tried our best to include games from all the popular genres– Battle Royale, RPG, MOBA, Racing, Puzzle, Platformer, etc. There are surely other great Android games out there, but this list is a great starting point for most people. What do you think of our list? Are there any games we missed? Let us know in the comments section below if you would like to add any games.
If you found this article useful, you may want to save this pin below to your Gaming board.