Today, a router is an essential part of equipment when it comes to PCs. We wouldn't be able to do anything without them. For those wondering why this is the case, the answer is the internet.
If you bought a PC in the past few years, you probably noticed that disk drives are a thing of the past. The majority of new laptops and desktops come without a DVD or CD ROM, and to be honest, I don't think anyone cares. With high-speed internet connections, you can download anything you want at a ridiculous speed. 
And as you can probably guess, routers are essential for your gaming experience. Many people love playing online games, and we saw the rise in popularity of battle-royale online games (Apex Legends, Fortnite, and many others). Needless to say, everyone will like to have a lag-free experience and enjoy the game to the fullest. 
But even if you love playing single-player RPGs, you will still need an internet connection. The majority of players won't buy a physical copy of the game unless it is a collector's edition. This means that they will have to use Steam, Epic, Uplay, Origin, GOG, or any other digital game store. 
The only way to install and play the game is if you download it from your store's server. And this is where routers come to light once again. Finally, some players still enjoy playing games in LAN, although the popularity of LAN parties is not as huge as it used to be. 
Top 5 Budget Routers For Gaming Under $50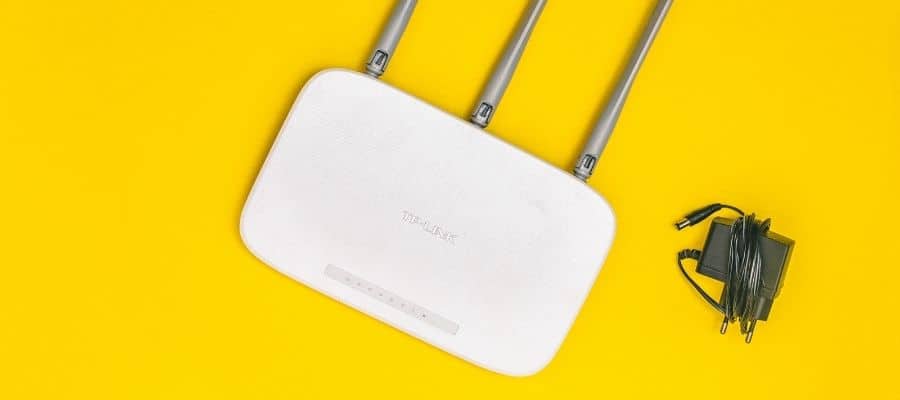 Here, I will go through some of the options for gaming routers under $50. As you can probably guess, the quality and performance of these routers are not exceptional, but you'll be able to find a few decent models that will do their job. 
Tamifly
No products found.
Dual-band
5 GHz and 2.4 GHz
Black
Easy setup
High compatibility
Up to 2200 square feet
Max 1200 Mbps
4 x 5 dBi
1.54 pounds (0.699 kilograms)
11.57 x 10.59 x 2.05 inches (29.39 x 26.899 x 5.21 centimeters)
Starting with the first category, it is obvious that you won't find anything flashy or with superior quality. But this doesn't mean that there are no great items to buy. After all, do you really need to spend a thousand dollars on a router? 
Tamifly offers a decent model for a low price. It's black and looks like any other router. What is special here is that you will get a dual-band product, and it is compatible with nearly any device. You can use it for your iPhone, PC, Alexa, TV, and anything else that supports the internet connection. When it comes to gaming, the best option would be to use a LAN cable, since it will reduce ping and improve connection. 
Cudy AC1200
White
1000 Mbps
Dual-band
1200 Mbps
802.11n, 802.11ac
128 MB
2.4 GHz and 5 GHz
USB 3.0
0.66 lbs (300 grams)
0.98 x 0.69 x 0.14 inches (2.5 x 1.75 x 0.35 centimeters)
The next one on the list is designed by Cudy. The model is quite decent, especially if you consider the price. What is more important is that it is great for gaming. You'll be able to enjoy your favorite games, and you can stream movies up to 4K UHD. Of course, if your internet connection allows you to. 
It has four 5 dBi antennas, and its modern design makes it stand out from the crowd. Needless to say, you can use it on a variety of devices from laptops to smart TVs. The best option, of course, is to connect your PC to the internet via LAN cable. 
ASUS RT-AC1200_V2
Black
Dual-band
867 Mbps
802.11n, 802.11b, 802.11a, 802.11g, 802.11ac
2.4 GHz and 5 GHz
WAN, LAN x 4
Up to 20 devices
2000 square feet
1.60 lbs (0.73 kilograms)
6.97 x 4.96 x 1.34 inches (17.25 x 12.6 x 3.4 centimeters)
It's not often you see one of the big names in the first category. Asus is one of the biggest names when it comes to gaming hardware and equipment, and you can be sure that you'll get incredible quality. The model has four antennas, supports both 2.4 GHz and 5 GHz, and you can connect up to twenty devices. 
The design of the router is standard Asus robust but modern look, and it is amazing. Especially since you are operating on the budget. The router is easy to use, you won't spend hours on setup, and it's great for both streaming and gaming. 
D-Link DIR-1260
Dual-band
802.11n, 802.11b, 802.11ac, 802.11g
1200 Mbps
Fixed antennas
2.4 GHz and 5 GHz
4 Gigabit LAN ports
Parental control
0.71 lbs (322 grams)
5.39 x 8.07 x 1.81 inches (13.7 x 20.5 x 4.6 centimeters)
Here, we have a model by D-Link, and it is another option you can consider. It's quite decent for the price, and you can easily set it up and use it on nearly any device. It offers steady and powerful Wi-Fi, but more importantly, there are four Gigabit LAN ports you can use. You can use it to stream HD media, transfer files, and play games without experiencing lag. 
The device has four antennas, and the design is quite standard. Of course, the most important thing is that you won't need to spend a ton of money to get it. 
TP-Link Archer A6
Black
Four antennas
1200 Mbps
802.11n, 802.11b, 802.11a, 802.11ac, 802.11g
2.4 GHz and 5 GHz
4 Gigabit LAN ports
Modern design
Parental control
1.72 lbs (0.78 kilograms)
9.05 x 5.68 x 1.45 inches (22.99 x 14.43 x 3.68 centimeters)
The final device in this category is TP-Link Archer A6. TP-Link is among the most popular brands when it comes to routers, and it's no surprise to find them on the list. The device is modern-looking, it supports multiple devices, and it's great. 
Needless to say, the selling point of Archer A6 is its price. You can easily set up the router, and there is an app for both Android and iOS you can use for your network settings. The router is a great choice for both gaming and streaming. 
Top 5 Budget Routers For Gaming Under $100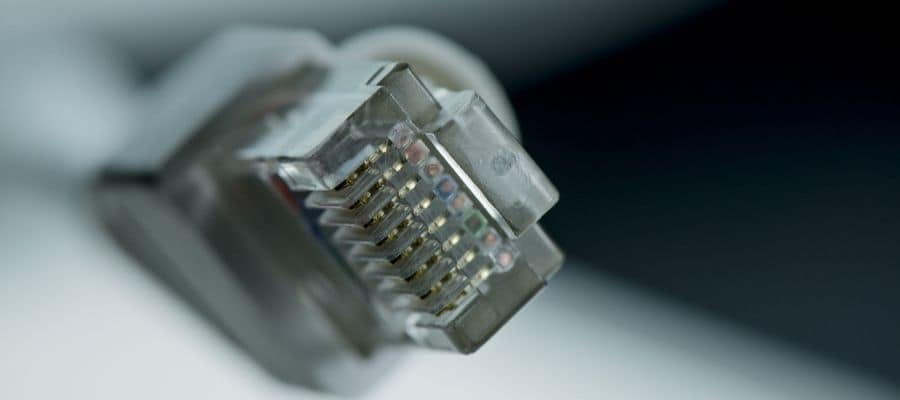 The next category is for gaming routers in the price range between $50 and $100. As you can guess already, there will be an increase in quality, and we will be able to see a couple of interesting models. Of course, you will still want to use a LAN cable since relying on a Wi-Fi connection while gaming online is always a bad idea. 
Netgear Nighthawk
Black
1750 Mbps
1500 square feet
Up to 25 devices
4 x 1G ethernet
3.0 USB 
Dual-band
802.11ac
Three antennas
If you want a modern-looking router, Netgear Nighthawk might be an excellent choice for you. It has three antennas, it's dual-band, and quite decent for the money you'll pay. What is interesting here is that it comes with Netgear Armor. It is a software developed by BitDefender, and it provides an extra level of security for connected devices. 
You can connect up to twenty-five devices, and there is an app you can use to set up the router. Of course, one of the things I should mention is that Netgear Armor is not free. You will get a one month-free trial, but after that, you will need to pay if you want to continue using the service. 
Wavlink AC3000
Black
USB, WLAN
2.4 GHz and 5 GHz
3 ports
Tri-band
802.11ac
8 antennas
Gigabit ports
3.77 lbs (1.7 kilograms)
11.81 x 11.26 x 4.45 inches (30 x 28.6 x 11.3 centimeters)
The next one on the list is a bit different than what we have had so far. Probably the first thing you'll notice is that it is round instead of having a traditional box shape. It has eight omnidirectional antennas, that you can adjust any way you see fit. The model is perfect for anyone looking for something a bit more unique and will allow you to play your favorite online games. 
It also has a built-in firewall, and you can just touch the logo to further adjust the settings. Wavlink is a decent choice for every gamer out there. 
Tenda AC21
Dual-band
Black
2033 Mbps
2.4 GHz and 5 GHz
802.11ac
Up to 35 devices
Six antennas (6 dBi)
4 ports
0.84 lbs (381 grams)
9.1 x 5.9 x 1.6 inches (23.11 x 14.99 x 4.06 centimeters)
Tenda AC21 is another option you can consider. It's black with a modern design and six adjustable antennas. It supports up to 2033 Mbps, and you can connect nearly any possible device. The manufacturer claims you can use up to fifty devices, but the recommended number is between twenty-five and thirty-five. There are four LAN ports, and it has great Wi-Fi support. 
Besides gaming, you can use Wi-Fi to connect your smartphone or other devices, and the signal will allow you to use them anywhere in your home. 
TP-Link Archer A7
Black
Dual-band
1750 Mbps
802.11n, 802.11b, 802.11ac, 802.11g
5 ports
WEP, WPA-PSK, WPA2-PSK
2.4 GHz and 5 GHz
Three antennas
Parental control
0.93 lbs (422 grams)
9.59 x 6.32 x 1.29 inches (24.36 x 16.05 x 3.28 centimeters)
TP-Link Archer A7 is a better and improved version of the A6 model I mentioned in the previous category. It has a similar design, but it's improved in almost every single aspect. As I said before, TP-Link is one of the leaders in the field, and you can't really go wrong if you pick one of their models. 
It has stable performance, you can connect up to fifty devices, and the Wi-Fi covers up to 2,500 square feet. Since you'll be using it with a LAN cable, there are five ports you can use, so you don't have to worry about a single thing.
ASUS RT-ACRH17
Black
Dual-band
1700 Mbps
802.11ac
4 ports
WEP, WPA2-PSK, WPA-PSK, WPA- , WPA2, WPS
2.4 GHz and 5 GHz
4 fixed antennas
Asus router app
Up to 30 devices
3,000 square feet
1.1 lbs (500 grams)
5.82 x 1.57 x 8.14 inches (14.78 x 3.99 x 20.68 centimeters)
If you are looking for quality, there is another Asus in this category you can check out. It is rather similar to the previous model, but with the increase in price, you will get better performance and stability. 
The router works with Alexa, your PC, laptop, smartphone, or any other device. There is parental control, and you can use the Asus app to further adjust the settings. 
Top 5 Budget Routers For Gaming Under $150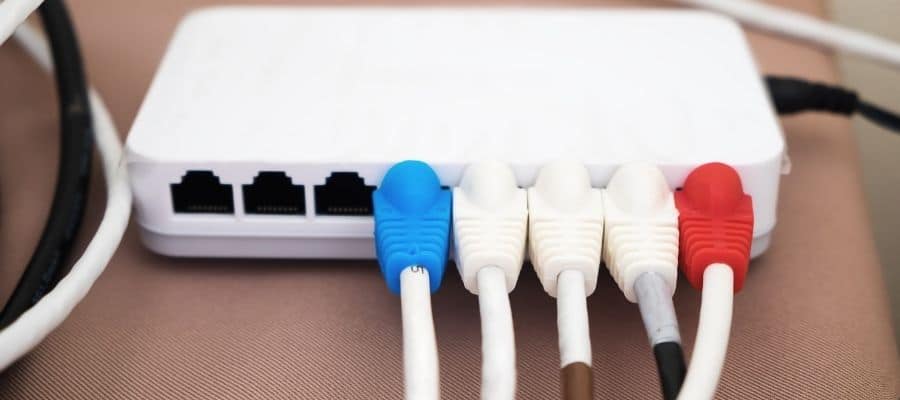 Now, things are becoming a bit more interesting. Naturally, the quality increases as we up the price range. Here, our focus will be on routers that cost between $100 and $150. We will see a lot of improved versions of the previous models, and the brands are well-known in the market. Of course, you still won't get professional equipment for this amount, but these routers are quite good. 
Asus RT-AC68U
Black
Dual-band
1900 Mbps
802.11ac
5 ports
Asus router app
2.4 GHz and 5 GHz
1.4 lbs (0.635 kilograms)
6.3 x 3.3 x 8.6 inches (16 x 8.38 x 21.84 centimeters)
Let's start this category with another Asus. Once again, the design is something you could have seen before, and it's almost a tradition for Asus routers in the budget price range. I should also mention that there are a couple of different models you can choose between $100 and $150, but I don't want to dedicate the entire category to a single brand (regardless of how good it is).
All things considered, it is an excellent option. There are five Gigabit ports, excellent Wi-Fi signal, and you'll be more than satisfied with it. 
Ancatus A6
Black
Dual-band
1775 Mbps
802.11ac
Four fixed antennas
2.4 GHz and 5 GHz
Up to 40 devices
Universal compatibility
1.8 lbs (0.82 kilograms)
11.1 x 10.2 x 1.7 inches (28.19 x 25.91 x 4.32 centimeters)
Ancatus is another budget option you can try out. It has a standard design, with a few modern elements. It also offers great speed with lower latency. The next-generation of routers supports up to 1.8 Gbps, and it's perfect for streaming, gaming, or anything else. If you have a 4K TV, the router will be enough to support it. 
There are four antennas that will provide coverage for your entire home, and three Ethernet ports you can use. You can manage Wi-Fi using your phone, and there are four different modes you can pick. 
D-Link DIR-882
Black
Slim, modern design
Four antennas
Dual-band
2600 Mbps
802.11n, 802.11b, 802.11ac, 802.11g
7 ports
2.4 GHz and 5 GHz
1.25 lbs (567 grams)
9 x 7 x 1.8 inches (22.86 x 17.78 x 4.57 centimeters)
Once again, we have an improved version of the model we mentioned before. The DIR-882 is slim, and you can fit it nearly anywhere. It comes with a dual-core processor, powerful Wi-Fi, and it offers seven ports. 
The router can send Wi-Fi signals to multiple devices, and it's great for gaming and other internet activities. Keep in mind that while this is still a budget option, it is top of a shelf model for D-link. It is a great choice if you want to opt for a less-known brand and enjoy the quality.
NexusLink WB-1750-KIT
White
802.11ac
5 GHz
Easy to use
Point-to-point signal
Low latency
2.88 lbs (1.31 kilograms)
14.21 x 8.78 x 3.7 inches (36.1 x 22.3 x 9.4 centimeters)
As we all know, wireless is not a good option if you are playing competitive online games. You need to have a good signal, and the best option is to use a LAN cable. But there are those who are not able to use a cable for whatever reason. They might be forced to use Wi-Fi, which can significantly impact their gaming sessions.
The solution is a point-to-point device. Instead of using standard Wi-Fi, the device will send a concentrated signal anywhere in your home. It acts like a wireless bridge that will improve the quality of the signal and lower latency during your gaming sessions. In essence, it will act as a cable for a single device. The only difference is that you won't need to worry about cables at all.
TP-Link Archer AX20
Black
Dual-band
1800 Mbps
802.11n, 802.11ax, 802.11b, 802.11ac, 802.11g
2.4 GHz and 5 GHz
Modern design
4 antennas
1.9 lbs (0.862 kilograms)
12.95 x 9.57 x 2.99 inches (32.89 x 24.31 x 7.59 centimeters)
The last entry for this category is another model from TP-Link. Once again, we have a router from the Archer series, and it comes with so many improvements. The Archer AX20 comes with a quad-core processor, it provides better coverage, and it's backward compatible with any possible device. 
It also offers a Target Wake Time, which is a way to increase the battery life when the device is inactive. Naturally, there is no need to talk about the quality of TP-Link routers, since they are among the leaders for over two decades. 
Top 5 Budget Routers For Gaming Under $200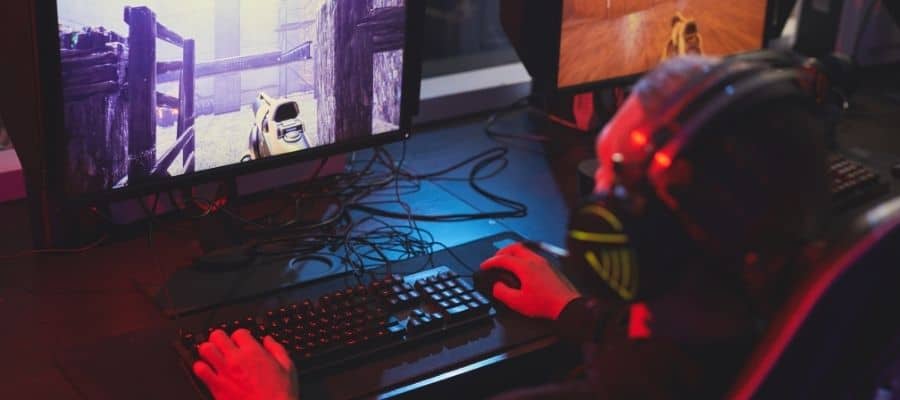 Finally, let's talk about "expensive" budget routers. The category is reserved for models costing between $150 and $200. Going above that limit is pointless since it can't be considered to be a budget option. Naturally, you can find gaming routers costing over $500, but it might be too high of an investment for some people. 
Netgear Nighthawk R7000
Black
Slim
Dual-band
802.11ac/b/g/n/a
Double firewall protection
1300 Mbps
2.4 GHz and 5 GHz
Netgear Armor
Up to 1800 square feet
1.65 lbs (0.748 kilograms)
11.22 x 7.26 x 1.97 inches (28.5 x 18.44 x 5 centimeters)
Nighthawk comes with everything you'll need to have a smooth and lag-free gaming session. There are four Gigabit ports, you can use the Circle app to adjust settings, and the Wi-Fi is quite good. Since the router is designed by Netgear, you can also use their Armor, but you will still need to pay for the service past the free trial period. 
The design of the router is modern, with a lot of sharp edges, and three antennas. All things considered, it is a good option. 
Asus ROG GT-AC2900
Dual-band
ROG colors
802.11n, 802.11b, 802.11a, 802.11g, 802.11ac
Lifetime free AiProtection Pro
Triple-level acceleration
3.46 lbs (1.57 kilograms)
13.9 x 9.65 x 4.33 inches (35.31 x 24.51 x 11 centimeters)
Another category, another Asus router. But this time, we have a device from the ROG series. If you are unfamiliar with ROG, it stands for the Republic of Gaming. It is a prestigious series of Asus devices, and you can find anything from routers to laptops. 
If the name of the router is not enough, I should mention that it is incredible. There are so many options and different ways to improve your gaming sessions, and you can even customize the color of lights or set them up to reflect the status of the network. There is no better option for gamers than buying ROG. 
TP-Link Archer A20
Black
Tri-band
2.4 GHz and 2 x 5 GHz
Gigabit ports
64-bit CPU
512 RAM
Parental control
Built-in antivirus
802.11ac
3.58 lbs (1.62 kilograms)
14.38 x 10.64 x 3.59 inches (36.53 x 27.03 x 9.12 centimeters)
Another Archer model (I promise it's the last one) is A20. Once again, it is a step further towards quality and performance. You will get a powerful CPU, 512 MB RAM, and excellent performance. The device is incredible for gaming and anything else you might want to do with it. 
There is no point in mentioning again how TP-Link models are great, so check it out if it seems like a good choice for you. 
Synology RT2600ac
Black
Dual-band
2.4 GHz and 5 GHz
2.53 Gbps
802.11ac
WPA2, WEP, WPA
4 ports
3 antennas
1.54 lbs (0.7 kilograms)
6.65 x 11.02 x 3.03 inches (16.89 x 27.99 x 7.7 centimeters)
Synology router is another option you can try if you are not looking for anything flashy. The design is quite simple, and it's something you've seen time and again. However, the main difference here is in performance. 
The router supports up to 2.53 Gbps, there are four Gigabit ports, and it's easy to use. It seems obvious that Synology focused on performance and quality rather than going for an attractive design. 
D-Link DIR-3040-US
Black
Tri-band
802.11n, 802.11b, 802.11ac, 802.11g
7 ports
3 Gbps
2.4 GHz and 2 x 5 GHz
Voice control
Six antennas
1.5 lbs (680 grams)
7.8 x 8.5 x 2 inches (19.81 x 21.59 x 5.08 centimeters)
The final router I will discuss comes from D-Link. It looks great with six antennas (three on each side), and it performs even better. The device can support up to 3 Gbps, and you can use voice control if you own Alexa.
All things considered, it is a nice addition to your home if you like futuristic, voice-activated gadgets. The best thing is that it offers seven ports with up to four wired devices. 
Summary
Having a good router is essential if you plan on playing video games. Whether you need to download them from your digital library, or you're looking to play online games, it is essential to have a gaming router that will enable a smooth experience. 
For those working on a budget, there are still a couple of choices you can find. The cheaper models are not as impressive as the more expensive ones, but you can still find gaming routers under $200.
If you found this article useful, you may want to save this pin below to your Gaming board.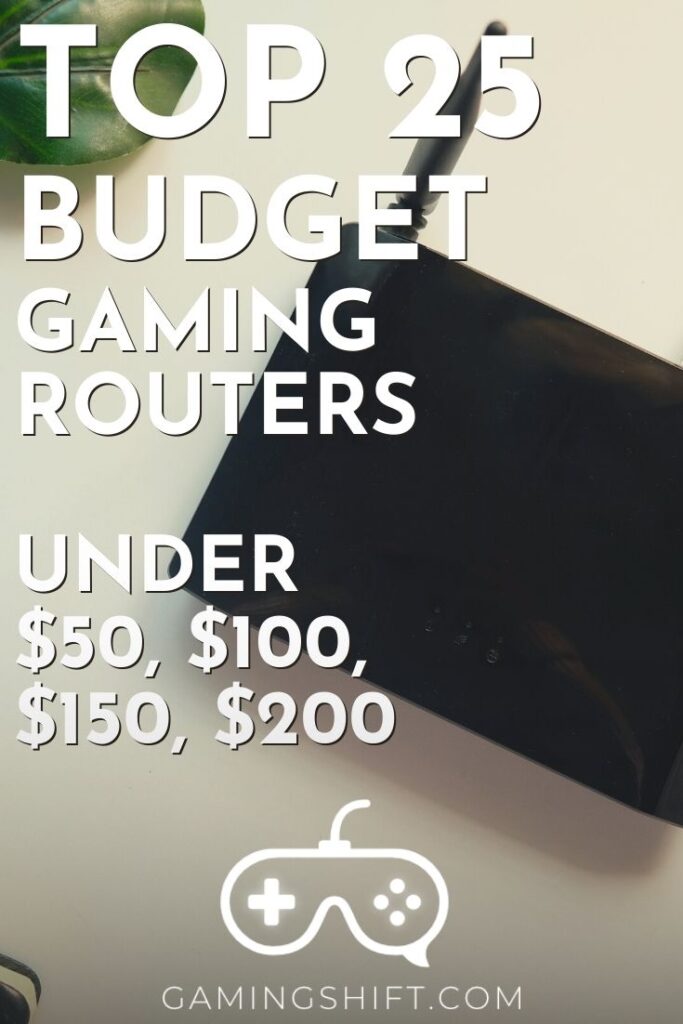 Last update on 2023-11-19 / Affiliate links / Images from Amazon Product Advertising API