The popularity of video games has been increasing since the eighties, and more and more people are looking to try out this hobby. But one of the main problems with gaming is that the equipment can get rather expensive, especially if you plan on trying out new games. 
Considering how new GPUs can cost over $1,000, many players are looking for ways to cut costs wherever they can. One of the options to consider is getting a cheaper model of headphones (or headset). 
Having a headset is rather important, especially if you plan on playing games with your buddies like Overwatch, LoL, CS: GO, or any other multi-player game. Here, I will go through some of the options for budget gaming headsets, which can be pretty good considering such a low price. 
Top 5 Budget Gaming Headsets Under $20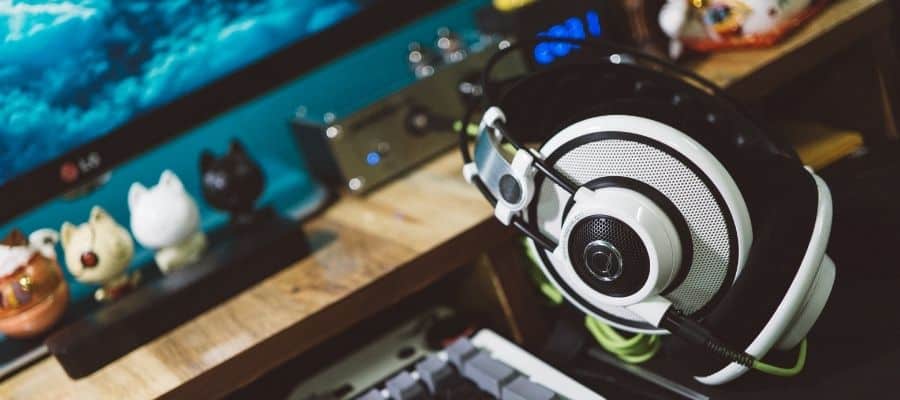 Starting from the bottom, I will go through some of the popular gaming headsets that cost under $20. As you can probably imagine, the quality won't be exceptional, but you can still find some decent models that will help you enjoy video games and use them for quite a while. 
Beexcellent GM-1
3D sound
LED lights
120 degrees rotating mic
Volume wheel with the mute button
Noise cancellation on the mic
Lightweight
3.5 mm jack (⅛ inches)
Wired
7.48 x 3.54 x 7.87 inches (19 x 9 x 20 centimeters)
Beexcellent is quite a decent headset, especially if you consider the price. The quality of the sound can easily compare to some expensive models, and the bass sounds rather balanced. It is obvious that the design is the selling point, and many people will love to have them. GM-1 looks great, and it has LED lights on the side. 
Another important thing is that it comes with all the necessary connectors. You can plug it on the PlayStation, PC, phone, tablet, or anything else. However, the headphones aren't connected via USB, and the port is only used for the power supply for LEDs. 
NUBWO U3
On-ear design
Black and red
Volume control with mute mic button
3.5 mm jack with splitter
Wired
Comfortable
4.1 x 7.5 x 8.4 inches (10.41 x 19.05 x 21.34 centimeters)
Adjustable microphone
The Nubwo U3 is a great choice for a low price. The headset is comfortable, you can adjust the position of the microphone, headband, and others. The sound quality is quite good, and you'd be surprised how great it works. When it comes to the microphone, it is flexible, and it will stay in the position you put it in. Furthermore, it cancels any noise outside, which will improve communication during gaming. 
Nubwo U3 works on almost any device, and it supports PlayStation, Xbox, PC, Nintendo, Laptops, tablets, smartphones, and others. 
Colusi Headset
Red and black
USB connection
3.5 mm jack
Sturdy design with comfortable pads
Noise-canceling mic
Volume and mute mic button
8.5 x 7.24 x 4.01 inches (21.59 x 18.39 x 10.19 centimeters)
Another option you might want to check is to go for the Colusi headset. It's made of environment-friendly materials, designed to reduce sweating. It's comfortable and will work on any type of PC. The chip inside does a great job eliminating the surrounding noise, and you can easily adjust the mic to the position you need. 
As you can expect, the headset uses a 3.5 mm jack, and there is also a USB as well. However, you won't be able to use a USB to connect to your PC since it is only used as a power supply for the LED lights. 
PeohZarr Headset
Black
Wired
Over-ear design
LED light
Comfortable
Adjusting noise-canceling mic
Multi-platform compatibility
9.3 x 8.2 x 4.5 inches (23.62 x 20.83 x 11.43 centimeters)
The PeohZarr gaming headset looks a lot more expensive than it is. It's almost unreal and too good to be true. The headset comes with an adjustable microphone that can be moved 360 degrees. It also reduces ambient noise and improves the quality of sound. When it comes to the headphones, the device is comfortable, adjustable, and it sounds really good. 
You can use it on your smartphone, PlayStation, Xbox, PC, laptop, Nintendo, and almost anything else you can imagine. The connection is pretty standard, and it has a 3.5 mm jack, and a USB for LED light. Just beware that the adapter for Xbox One is not included in the package. 
Jin Dun Headset
Blue
Wired
Over-ear design
LED lights
3D gaming sound
Ergonomic design
3.5 mm jack
Versatile
8.35 x 7.8 x 4.21 inches (21.21 x 19.81 x 10.69 centimeters) 
The last one in this category is designed by Jin Dun. The design and the quality is similar to the previous models on the list. The headset is versatile, which means that it works on nearly any device. Once again, we have a 3.5 mm jack, and USB for the power supply. 
Since all of these models are in the "under $20" category, the quality is almost identical, so find the one you like the most, and you won't make a mistake. All of these are great products for the price, and they will work quite well during gaming sessions.
Top 5 Budget Gaming Headsets Under $30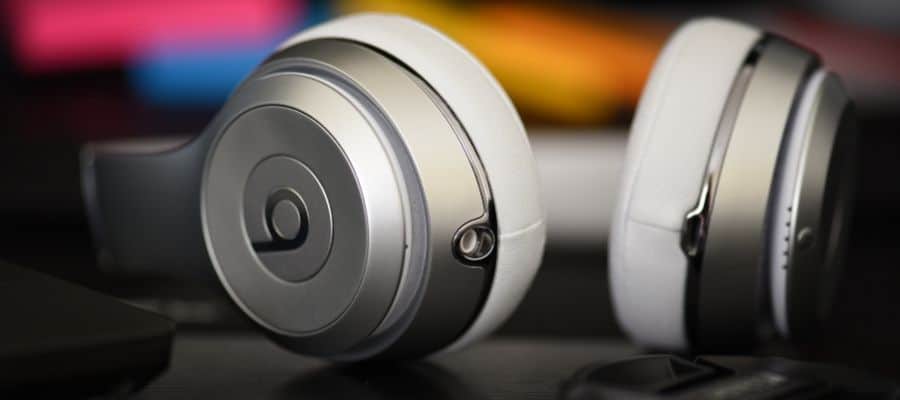 The next category on the list is gaming headsets under $30. Now, I will only cover those with a price tag between $20 and $30, since those under $20 are either mentioned or not worth the money. 
RUNMUS K8 Gaming Headset
No products found.
Surrounding sound effect
Comfortable cups
Multi-platform compatibility
Black
Wired
Adjustable noise-canceling mic
LED lights
Robust cable
7.48 x 3.54 x 7.87 inches (19 x 9 x 20 centimeters)
For those with a higher budget, Runmus K8 is a great choice. The overall design is similar to the previous models, but there is a slight improvement in all fields. The cable is robust and won't break easily, and headphones have a 360 degrees sound field. 
Naturally, you can use it on nearly any device you want, but you might need an adapter for PlayStation 3 and Xbox One. Moreover, the USB connector is for the LED light, and you can use it on a PC or laptop. 
Turtle Beach Ear Force Recon 50
Clear audio and high sensitivity mic
Removable and adjustable microphone
High-quality speakers
Versatile
Black and green
Wired
Lightweight and comfortable
8.74 x 3.94 x 9.53 inches (22.2 x 10 x 24.21 centimeters)
The next item on the list is Turtle Beach Ear Force Recon 50. One of the things you might want to know is that this is an older model and that Recon 70 is available. However, the newer one is out of the price category. 
When it comes to the design, it's fairly simple, and it offers standard adjustability and versatility you'd expect from a gaming headset. One of the interesting additions is that the microphone is removable. This means that you can put it aside if you want to listen to music or watch a movie. 
All things considered, the model is great, and it sounds even better. It's a great opportunity for anyone looking for a headset on the budget.
Envel K1
Camo grey
Wired
Over-ear design
Universal compatibility
Adjustable
High tensile strength
Noise-canceling mic
3.15 x 5.91 x 7.09 inches (8 x 15 x 18 centimeters)
Envel K1 is another headset you might want to consider buying. At the first glance, you'll notice that the color is camo grey and that the design is similar to other gaming headsets. However, these are designed with comfort on the mind, and the difference in quality is more than obvious. 
It also works on different devices, but you might need to get an adapter. The thicker cable will also ensure that it won't get damaged over time, and you can use the wheel on it to adjust the volume or mute the mic completely. 
Mpow EG10
No products found.
Pink
Wired
Over-ear design
Switchable LED
Multi-platform 
3.5 mm jack
Lightweight
Soft and durable
7.87 x 7.8 x 4.17 inches (20 x 19.8 x 10.6 centimeters) 
This model is great for all the ladies out there, and all who love pink color. The design of the headset is modern, and it is quite durable. One of the main qualities is that it's lightweight, which means that you won't even feel it even after long sessions. 
When it comes to the quality of sound, it has high precision 40 mm neodymium magnets on the speakers, and noise isolating microphone. Of course, the color might not be to everyone's taste, but if you enjoy it, you will love everything else that comes with it. 
As you can probably guess, it can work on nearly any device without problems. 
VANKYO CM7000
No products found.
7.1 surround sound
Red and black
Wired
Memory foam
Both USB and 3.5 mm jack
Durable
LED lights
Surround sound adapter
Aluminum frame
6.3 x 3.54 x 7.48 inches (16 x 9 x 19 centimeters)
The final entry for this category is CM7000 by Vankyo. The headset looks modern, and the quality is quite impressive for the price. It has an aluminum frame and memory foam on the cups. It also supports 7.1 surround sound, and you can use it on various platforms. 
When it comes to the cables, you will get a USB one for the LEDs, and an audio and mic splitter adapter. The cable is reinforced, and it looks quite durable. For those that want to get a great device without spending tons of money, this might seem like an excellent option.
Top 5 Budget Gaming Headsets Under $50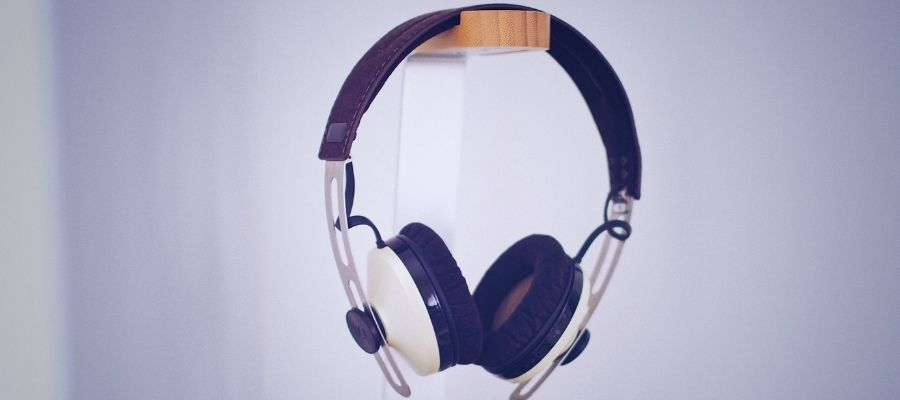 If you can afford to pay even more for the headset, you will notice a significant improvement. The reason for that is more than obvious since the price range is double the one from the first category. Needless to say, I will go through some of the options for headsets between $30 and $50. 
Orzly Hornet RXH-20 
Black
Wired
Over-ear design
3.5 mm jack and USB
Multi-device compatibility
Modern design
LED lights
8.66 x 7.91 x 4.02 inches (22 x 20 x 10.21 centimeters)
As the price range increases so do the quality. Orzly designed a Hornet RXH-20, and it is quite good. The design looks futuristic, and it is comfortable even after wearing it for a while. The LED light is subtle, and it just highlights the blue on the cups. But if you dislike how it looks, you can always turn it off.
The model I put here is the Abyss, but you can find others as well. They are the same series, but the color combination is different for each of the sub-models. Naturally, it supports all types of devices, and you can easily use it on anything you want, but you might need an adapter for PS3 and Xbox.
Corsair HS35
Wired
Carbon
On-ear design
Multi-platform
Detachable microphone
Plush memory foam
3.5 mm jack
7.24 x 3.46 x 8.07 inches (18.39 x 8.79 x 20.5 centimeters)
Corsair is a well-known company designing computer peripherals for gamers. This is why it is an excellent opportunity to get your hands on the headset designed by it. Since the price is so low, you won't get the premium quality, but the same thing can apply to any other item on this list. All things considered, HS35 is a great headset for the price, and it looks really good.
The microphone works surprisingly well, and if you don't plan on using it, you can easily remove it and put it only during your gaming sessions. The most important thing is that the sound quality is great, and it feels really comfortable wearing the headset. 
Havit TH650A
Wired
LED lights
On-ear design
Microphone switch and volume control
Flexible headband
Adjustable microphone
USB connection
Phone stand
Additional USB ports
Headset stand
Havit offers a couple of different things compared to the other entries on the list. The most obvious one is that you get a stand for your headset, that comes with two additional USB ports. Furthermore, both the headset and the stand come in the RGB version, which means that you will be able to choose the way it shines. There are seven different options when it comes to the light, and how it will behave. 
Other than that, TH650A is a decent model, it's comfortable, and it will allow you to enjoy playing games on the PC. The reason I say on the PC is that it uses a USB connection, which means that you might have problems trying to use it with other devices. 
SOMIC G951s
Pink
Wired
Over-ear design
3.5 mm jack
Cat ears
Comes with a splitter
Adjustable headband
Multi-platform compatibility
7.1 surround sound
10.31 x 8.58 x 4.41 inches (26.19 x 21.79 x 11.2 centimeters)
Another product that's marked as "for women," but anyone can use it. For those that enjoy buying cute things, Somic offers a headset that comes with detachable cat ears. Needless to say, the model is not for everyone, and there are people who might not be fond of the design or colors. 
One of the best things about this headset is compatibility since it can work on nearly any device. It also comes with a splitter, and you can use it on your iPad, iPhone, tablet, PC, PS, or anything else 
For those that like the design, but don't want cat ears, they can be removed, and you can find the same model but in different colors.
HyperX Cloud Stinger
Wired
Black
Over-ear design
Multi-platform 
Lightweight
Comfortable
Durable
9.5 x 10.75 x 3 inches (24.13 x 27.31 x 7.62 centimeters)
Here, we have another famous brand – HyperX. The company is well-known for its gaming gear, and this model is no exception. While it is not as good as other, more expensive headsets, it is still an excellent option for this price range. 
The headset is comfortable, light, and you can rotate cups to find a perfect position for you. It also has full support for all platforms, which means that you can use it on PC, consoles, and tablets, or smartphones. 
Top 5 Budget Gaming Headsets Under $100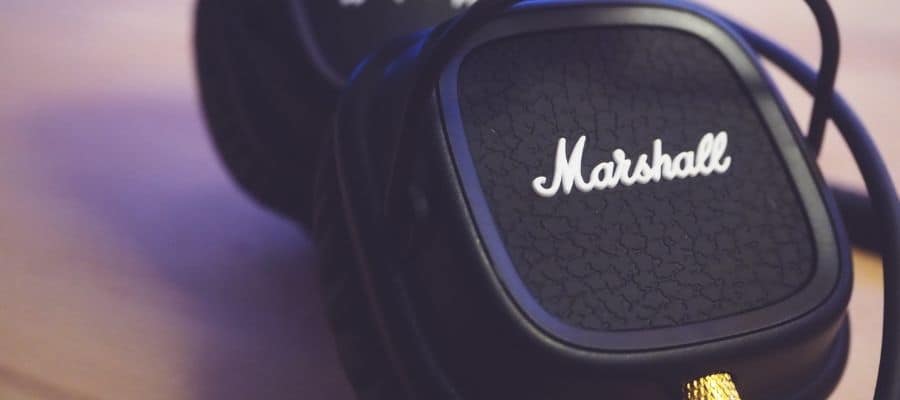 The final category is gaming headsets between $50 and $100. While these might be expensive for some, they still fall in the budget category since gaming equipment can be rather pricey. 
HyperX Cloud Alpha
Wired
Red and black
Aluminum frame
In Ear 
Signature dual-chamber drivers
Comfortable
Detachable cable and microphone
Multi-platform compatibility
9.2 x 8.25 x 4.65 inches (23.37 x 20.96 x 11.81 centimeters)
Let's start this category with another model from HyperX. Here, we have one of the best models (and most popular) by this brand. The difference in quality is significant, and those who are looking for quality and comfort will be satisfied. 
The headset is durable, looks amazing, and you can detach both the cable and the microphone. It is also designed for gaming, which means that it's compatible with almost all possible gaming devices. 
While the price might seem too high, it is well worth the money, and you will enjoy using this model. There is also an option to buy a headset with a mouse pad or a real microphone, but the price is even higher. 
Razer Kraken
Classic black
Wired
Over-ear design
7.1 surround sound
Comfortable
Noise-canceling microphone
In-line audio controls
THX Spatial Audio
Retractable microphone
6.76 x 7.6 x 3.86 inches (16.94 x 19.3 x 9.8 centimeters)
Another incredible model comes from one of the giants in the industry – Razer. While no one will be surprised that Razer is on the list of the best headsets, some might be amazed by the "budget" price. 
If you can afford Razer, there is no need to look for anything else. You will get incredible sound, comfortable design, and it will look amazing. Needless to say, there are other, more expensive models, but they are far from our price range. There is no doubt that this is an incredible piece of equipment.
Corsair HS60 Pro
7.1 surround sound
Yellow and black
Wired
On-ear design
Adjustable and comfortable
Detachable noise-canceling microphone
Multi-platform compatibility
On-ear volume control
Corsair software
6.3 x 3.94 x 8.07 inches (16 x 10 x 20.5 centimeters)

I already mentioned Corsair before, and this is one of the more expensive models. It is still cheaper than the Razer headset, and it is almost a middle-ground of the price range. For those that are looking for something better than $50 headsets, but don't want to spend twice as much, this is an excellent choice.
The sound quality is great, everything is adjustable, durable, and comfortable. It uses a 3.5 mm jack, which means that you'll be able to use it on any device. 
HP PC Headset
Gold and brown
Wired
Over-ear design
USB
Comfortable
RGB LED lights
7.1 stereo surround sound
Adjustable, noise-isolating microphone
10.47 x 9.41 x 5.35 inches (26.6 x 23.9 x 13.59 centimeters)
HP is known for its hardware, and this is one of the headset models the company offers. The primary drawback which I should address from the start is that this is exclusively a PC gaming headset. Since the connection is achieved through a USB port, it means that you'll be able to use it only on a desktop or laptop. 
If you are a PC gamer, this is a great option. The set looks great, has shiny lights, and the quality is incredible. What is important is that the price is not as high as some other models in this category. 
Logitech G432
Black and blue
Wired
Over-ear design
7.1 surround sound
3.5 mm jack
Premium leatherette pads
Customizable volume, EQ, and surround setting
Durable and comfortable
7.2 x 3.2 x 6.8 inches (18.29 x 8.13 x 17.27 centimeters)
The final entry on the list is Logitech. You probably encountered this brand and they offer incredible products. But one of the main advantages of Logitech is that you can easily find great peripherals for a reasonable price. 
The G432 model offers great sound, enhanced with Soundscape technology. It's slim, light, and it can be comfortable during long gaming sessions. Since it comes with both a USB and a 3.5 mm jack, you can use it on both PC and consoles (and smartphones or tablets). It is a great option for those who enjoy Logitech products, and it is one of the cheapest models in this price range. 
Summary 
Buying a gaming headset is an excellent idea. But it's not easy to pick the right one. There are nearly countless different brands and models available on the market. One of the main things you need to ask yourself is how high your budget is. 
This will also decide whether you will go for a less known brand that is rather cheap, or if you will jump straight to Razer or HyperX. 
It is all up to you, your taste, and how much you're willing to spend. Hopefully, the list will help you find the model that's perfect for you and your needs.
If you found this article useful you may want to save this pin below to your Gaming board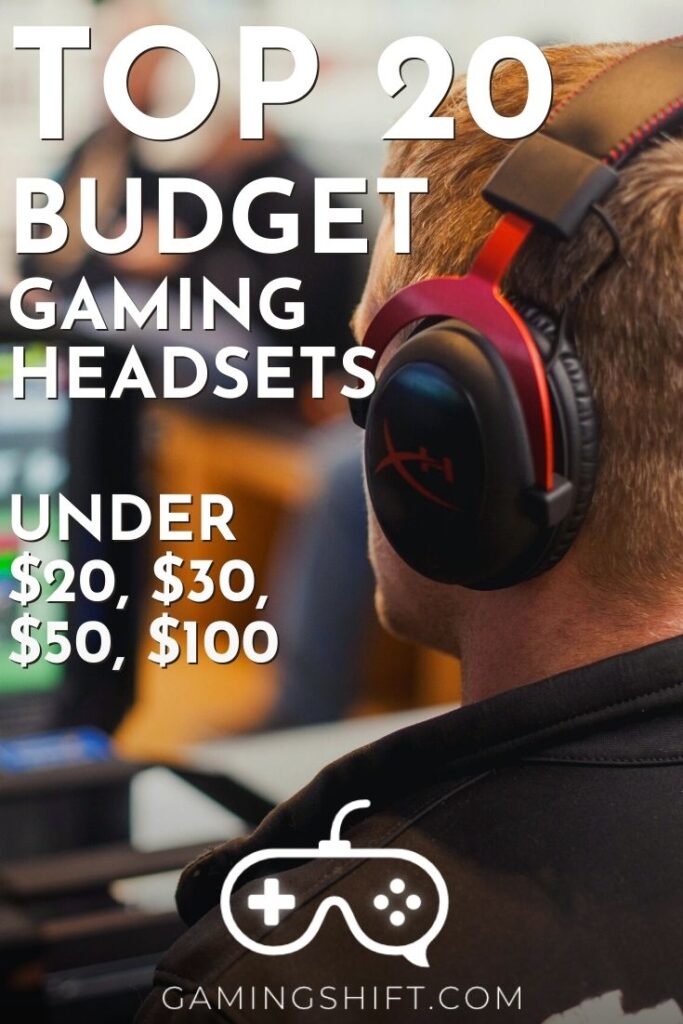 Last update on 2021-07-24 / Affiliate links / Images from Amazon Product Advertising API